A stuffy head, sore throat, and 10 degrees high temperature calls for some tea! I am typically not a tea drinker, but I was looking for relief coupled with enjoyable flavors. The grapefruit component adds a sense of being full. Perfect for someone looking to curb extra snacking while being stuck indoors. I added some coconut oil because it has wonderful antibacterial, antifungal, and anitmicrobial properties. We don't have time to get sick!
It is 9am or I would totally add a shot of bourbon to this amazingly delicious, flavorful warmup!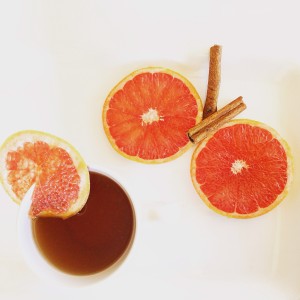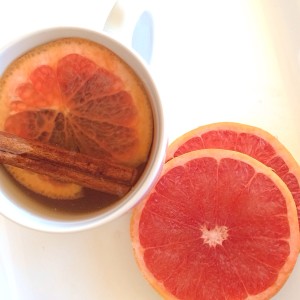 Here is the recipe…
Spiced Hot Grapefruit Tea
Ingregients:
1 cup water
1 grapefruit juice, freshly squeezed
2 cinnamon sticks
A Pinch of cayenne pepper
1/2 tsp. coconut oil
4 cloves
(honey, sliced grapefruit, cinnamon stick for garnish)
Directions:
Heat water and grapefruit juice with cinnamon sticks, cayenne pepper, and cloves.
Submerge teabag or your favorite loose leaf tea preparation and let steep for 4 minutes.
Add honey to taste, coconut oil, sliced grapefruit and a cinnamon stick for garnish.
Feel like a Hot Toddy? Add a shot of bourbon!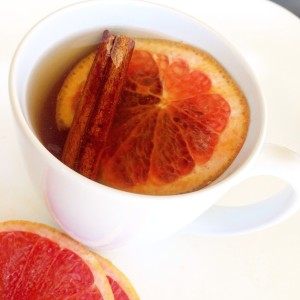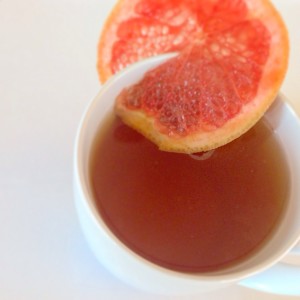 Enjoy!
Ciao!