Cheese adds depth to a dish with its creamy texture and thick flavors. Lately, my cheese of choice -other than Parmesan Reggiano, of course -is fontina. Because of its beautiful meltability, fontina cheese blends well with both spicy and sweet, and makes the most gooey, absolutely fabulous grilled cheese you have ever tasted!
My Parmesan Crusted and Stuffed Chicken dish, gives a plain chicken breast a whole lot of flavor. Each bite contains the juicy chicken, the creamy layered cheeses, the brown garlic butter breadcrumbs, and a surprise lemony bite! It is sure to be a family favorite! I can't wait for you to try it!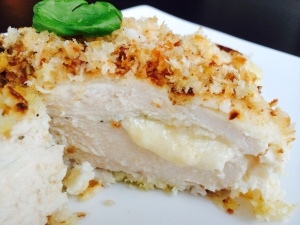 Parmesan Crusted and Stuffed Chicken
4 Servings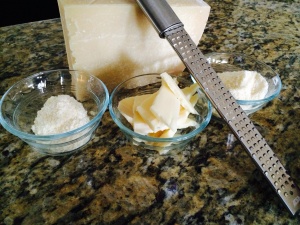 Ingredients:
4 chicken breasts, butterflied and tenderized depending on the thickness
1/4 lb. fontina cheese – sliced in to 4 1/4 inch rectangles
1-1/2 cups grated Parmesan Cheese, divided in half
1 tbsp. Chopped Basil
Salt/pepper
1/4 cup Grated Pecorino Romano cheese
4 tbsp. Fresh squeezed lemon juice
3 tbsp. Olive oil
3 cloves of garlic, finely chopped
3/4 cup milk
1-1/2 cups Panko bread crumbs mixed with extra 3/4 cup Parmesan Cheese
Directions:
Rinse, cut off any excess fat, and butterfly the chicken breasts.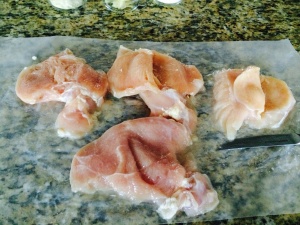 Fill with fontina, Parmesan and Romano cheeses, sprinkle with basil, salt and pepper and close.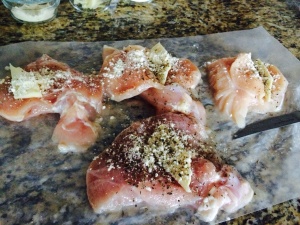 Dip chicken in milk, flip to coat both sides, and cover each side in Parmesan breadcrumbs.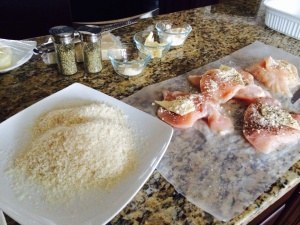 Repeat with all four breasts.
In your largest frying pan, heat olive oil and 2 tbsp. lemon juice.
Add chopped garlic and stir allowing it to soften.
Brown each chicken breast approximately 4-5 minutes each side.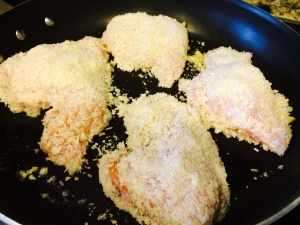 Transfer the chicken to an olive oil coated baking dish. Top the chicken with the drippingsfrom the pan, any extra bread crumbs in pan and pieces of garlic.(This is the best part! Spoon it all on there!)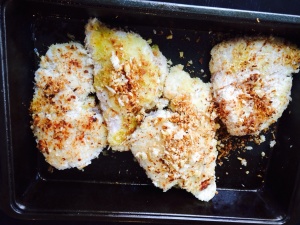 Drizzle the remaining 2 tbsp. lemon juice plus extra if you really want a lemon flavor.
Bake 20-30 minutes or until the internal temperature reaches 165 degrees.
Serve Parmesan Crusted and Stuffed Chicken with your favorite roasted vegetables! Enjoy!
Ciao!