Gluten Free Banana Chocolate Chip Muffins
Makes 18 muffins
(Recipe adapted from Skinnygirl Bethenny Frankel's skinny blueberry muffin recipe)
Ingredients:
1-1/4 cups oat flour
1 tsp. baking powder
1 tsp. baking soda
1/2 cup sugar
1/4 cup chocolate chips
1/4 cup chia seeds
2 tbsp. butter, melted
1/2 cup Almond Milk
3 ripe bananas, smashed
Directions:
Preheat oven to 375 degrees.
Spray muffin tins or line with baking cups.
Mix dry ingredients in a mixing bowl and add wet ingredients.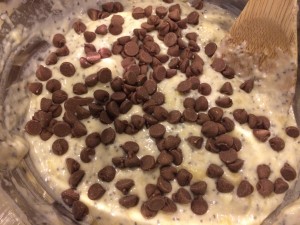 Pour into muffin tin cups 3/4 full.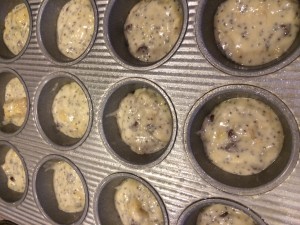 Bake for 20 mins. Turning at 10 mins.
Bake until golden brown on top and around edges!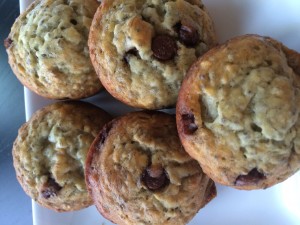 Enjoy!
Ciao!