After a disappointing Elle magazine Spring fashion spread, I am please to announce that Anthropologie is giving me hope! The new arrivals offer everything Spring- bright colors, sexy softness, and flowing lines!
Miami had a jump on Spring style! What did I see? Flowy, graphic pants paired with fitted tanks, peplum tops with skinny jeans, and maxi dresses!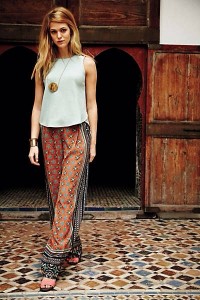 Photo courtesy of Anthropologie! Bricollage pants and …they come in petite!!!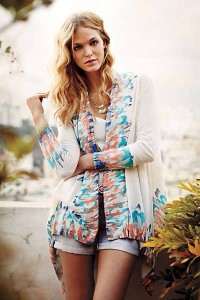 Anthropologie's Sapphire Flame Cardigan has Spring's hottest colors! Turquoise, orange, and a little royal blue! Dress it up with navy ankle dress pants and wear it to church on Sunday!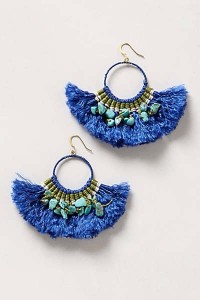 I love a peplum top! It can really compliment any body type! The peplum top is slimming, hiding the muffin top and the pooch very well!!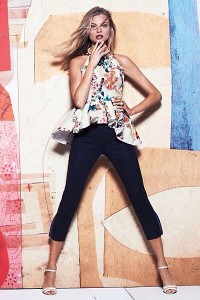 Love, love love a maxi dress!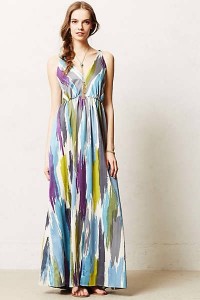 At $117, $128, $178, these are too trendy to buy at Anthropologie! Too hip and now to be classic "spend your money on pieces" because they will only be around one or two seasons! Be a super sleuth!! Find similar items at TJMaxx! Be on the lookout and let me know what you find!!