Zillow, America's most popular real estate site, is casting a spotlight on Pittsburgh in an upcoming city roundup!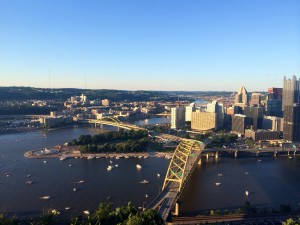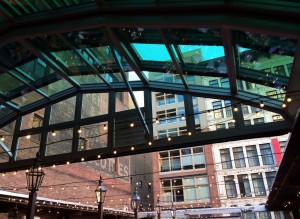 The city roundups help Zillow readers make informed moving decisions! The city's arts, sports, entertainment and dining options all factor into relocation decisions. Yes, the food! That's where I come in!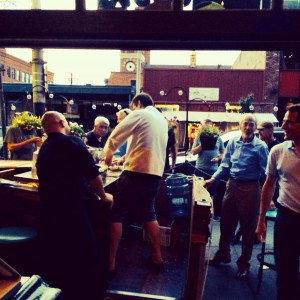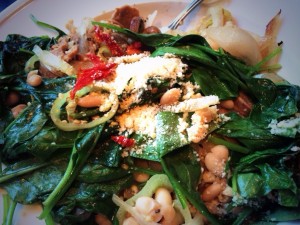 Maybe one day…
Here is Zillow's Helpful Post for us on Kitchen Organiztion Ideas!!
10 Organizational Ideas For Your Kitchen!!
By Tali Wee of Zillow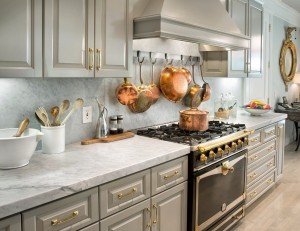 Residents and houseguests naturally gravitate toward the kitchen, making it one of the highest-traffic living spaces in homes. As the heart of the home, the kitchen needs welcoming design but also requires a significant amount of organization for functionality.
Here are 10 simple ways to declutter kitchens, free up workspace and install systematic organization for easier, more organized food preparation.
1. Containers
Purchase inexpensive mason jars to store prepackaged foods, reducing bulkiness and transitioning into aesthetically-pleasing, consistently-sized containers. Mason jars are fashion-forward, timeless and seal freshness. If jars aren't preferred, opt for containers with wide, easy-to-clean openings. Additionally, contain colorful fruits and veggies in a single basket for tidy countertop display.
2. Stackable Kitchenware
Invest in a single brand of kitchenware designed to nest graduating sizes to save space. Stack mixing bowls, casserole dishes, plates, mugs and measuring cups/spoons. Always buy one brand of disposable travel containers for simple stacking and quick lid matching.
3. Kitchen Islands
Splurge on a kitchen island to increase workspace and additional storage. Some islands include open shelving for fruit baskets, pots and trays. Alternatively, islands with cabinets create discrete space for lesser-used kitchen necessities such as a stand mixer, food processor and mandolin.
4. Hooks
Use available vertical space by adding hooks for dish towels, aprons, gloves, cooking spoons, spatulas and tongs. Install an accessible rack with numerous S-hooks for handy utensils and reduced clutter in drawers. Screw in smaller hooks to the underside of cabinets and shelves to hag mugs, optimizing cupboard and counter space.
5. Dividers
Purchase drawer dividers to keep kitchen tools separated, especially in deep drawers where untensils tangle. Dividers are ideal for orderly spices and silverware. When premade dividers don't fit, build wood sorters into drawers. Create vertical dividers in kitchen cabinets for storing cookie sheets, griddles, cutting boards and pot lids with ease and minimal space usage.
6. Pull-Out Shelving
Deep cabinets are great for surplus storage but tough to access. Replace fixed shelves with sliding, pull-out shelves to reach the items in the back without shuffling the organization in front. Beyond shelves, squeeze pull-out cabinets into tight kitchen spaces where traditional cabinets do not fit. Narrow pull-outs are perfect for spice displays and vertical storage. Blind corner cabinets with revolving shelves or pull-outs make great use of vacant space.
7. Wall and Door Mounts
Clear counters by mounting racks on walls and the backs of panty doors. Suggested racks include can shelving, snack pockets and pot lid organizers. Install magnetic strips to forgo bulky knife blocks and hanging racks for paper towels.
8. Pot Racks
Hanging pot racks were popular years ago, but clutter preferably open layouts. Instead, mount a pot rack or rod on an accessible wall and hook pots with S-hooks. Pot racks on walls are less cluttered and more organized.
9. Trays
Avoid disorderly counters and cabinets by sorting loose items on trays. Include countertop trays of cooking oils and common seasonings in fashionable containers. Create a tray for tea, sugar, honey and mixing spoons just inside the cabinet. Add a sturdy tray under the sink for cleansers, gloves and dishwashing liquid.
10. Digital Cookbooks
Lastly, purchase electronic cookbooks and transfer favorite recipes onto tablets or mobile devices. Attach a tablet mount to the wall or inside a cabinet at eye level, keeping electronics distant from liquids but easily legible. Haul cookbooks out of the limited kitchen space and display on a book cabinet elsewhere, or store in water-safe containers in the attic or garage.
Kitchens are typically the most expensive rooms to remodel, due to costly appliances, cabinets, countertops and chic finishes. Whether making upgrades for personal use or increased resale values, focus on these 10 tips for improved kitchen functionality and greater home shopper appeal when compared to other Pittsburgh homes on the market.
http://www.zillow.com/pittsburgh-pa/
I would never change  my cookbook stash!!! I love a real cookbook in my hands!
Follow Zillow and watch for the Pittsburgh feature! I will share it, too!
Ciao!