Veggie Baked Spring Rolls
Ingredients:
2 12oz. Bags dry Slaw Mix
2 tbsp. rice vinegar
1 small onion, chopped
1 8 oz. package of baby Bella mushrooms, chopped
4 tbsp. cumin
2 tbsp. cinnamon
1 tsp. garlic powder
Salt/pepper
1 package (24)thin spring roll shells
Directions:
Add rice vinegar to a deep frying pan.
Mix in onions and cook until softened.
Add slaw mix and mushrooms.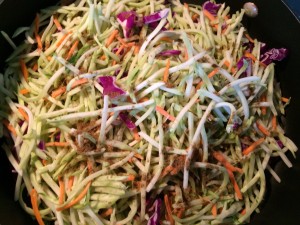 Add spices and mix well.
Let it cook only until warmed and coated.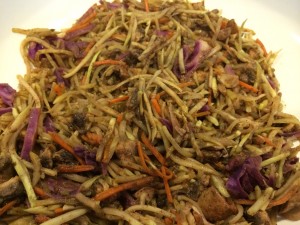 Taste and add more spices as needed.
Remove from heat.
Gently peel off one Spring roll pastry.
Here is an expert! Susan?? Showing us how easy it is to roll the spring rolls!
http://m.youtube.com/watch?v=3Abqjo5A7rI
Spoon. 2-3 tbsp. of filling in center of square.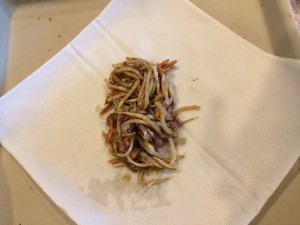 Fold in right and left triangles first and then roll.
Secure By tucking in end.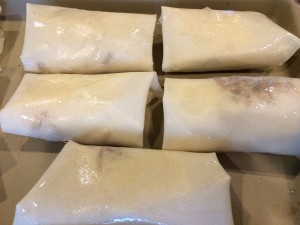 Place rolls on stoneware baking sheet or jelly roll pan.
Brush with vegetable oil.
Bake at 350 degrees for 20 mins.
Rotating at 10 mins.
Watch for desired color and crispness.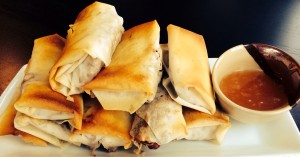 Serve with duck sauce and/or hot mustard!
Enjoy!
Ciao!