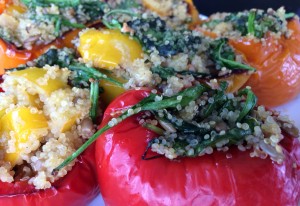 Packed with superfood quinoa and vitamins and minerals, these stuffed peppers maximize on taste and are super healthy! The kids love to eat out of the pepper bowl and then eat the pepper! So cute!
Roasted Quinoa and Veggie Stuffed Peppers

Ingredients:
6 bell peppers, any color!
2 tbsp. olive oil
2 cloves of garlic, pressed
1 small onion, chopped
1 cup quinoa
2 cups water
1/4 cup sunflower seeds
6 basil leaves, chopped
5 Yelo tomatoes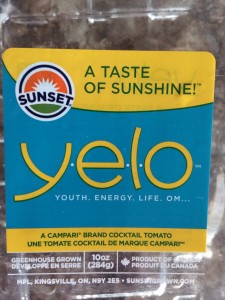 Ingredients (cont.)
1 handful of spinach
1/4 cup freshly grated Parmesan cheese
1/2 cup shredded mozzarella cheese
Directions:
Preheat oven to 400 degrees.
In a small saucepan, add 1 cup of uncooked quinoa and 2 cups of water on medium heat with a lid. Bring to a boil, remove from heat and cover. Let stand 15 minutes The quinoa will absorb the water.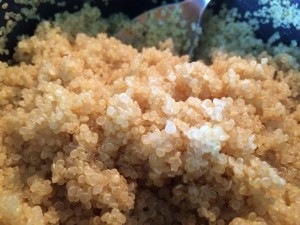 Wash, cut the tops off of the peppers and clean out the seeds and white insides.
Place the hollowed peppers upside down on a Pam coated cookie sheet and roast for 25-30 mins or until peppers are softened and browning.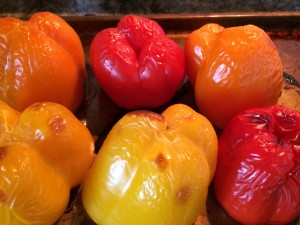 Meanwhile, in a frying pan heat the olive oil low to medium heat and add garlic and onions.
When the onions start to become transparent, add the quinoa and sunflower seeds.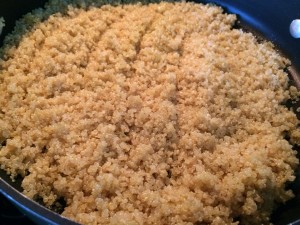 Turn up the heat and toast the quinoa and seeds a bit, while constantly stirring.
Add tomatoes, basil and spinach and mix well.
Mix mozzarella and parmesan together to create a cheese mixture.
Fill the peppers with layers of the quinoa mixture and cheese mixture. Ending with quinoa mixture on top.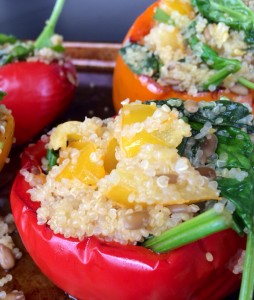 Bake for another 5-8 minutes.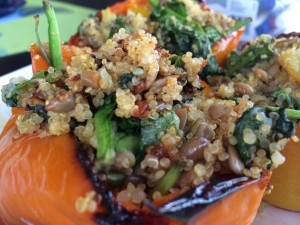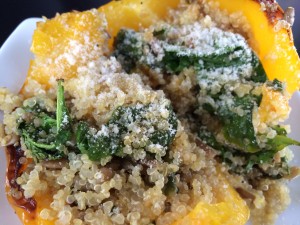 Ciao!