The first ever pumpkin spice cheese launched last week so I had to try it!
Beemster developed a Pumpkin Spice Gouda, without pumpkin but with the perfect combination of pumpkin pie spices. I tasted it and decided it would be great in a brown butter cream sauce. When melted, this cheese is even better!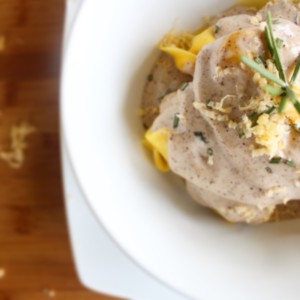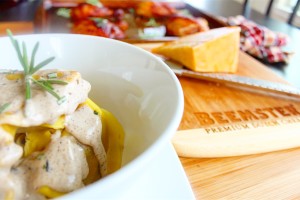 I love pumpkin ravioli with a sage cream sauce in the fall for Sunday Supper with family or Halloween before trick or treat! This pumpkin spice cream sauce adds a richness that my traditional sauce lacks.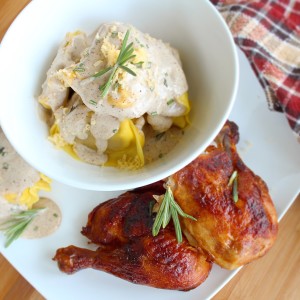 Here is the recipe…
Butternut Squash Tortellini with Pumpkin Spice Brown Butter Cream Sauce
Ingredients:
12-15 homemade butternut squash tortellini, or your favorite store bought
1/2 stick butter
3 rosemary sprigs, small amount for garnish
3 cloves garlic, finely chopped
1/2-3/4 cup heavy cream
1/2 cup grated Beemster Pumpkin Spice Gouda cheese, additional for garnish
salt/pepper to taste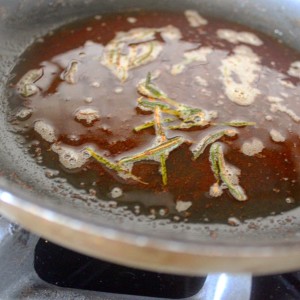 Directions:
Melt butter in a pan by swirling over medium heat.
When mostly melted, add chopped garlic and rosemary sprigs.
Let it bubble until brown and thick.
Meanwhile, boil 2 quarts of water and add tortellini until floating.
Strain and set aside.
Add cream little by little, whisk, until desired golden brown color.
Remove from heat and whisk in grated cheese.
Top tortellini with sauce, grated cheese, and finely chopped rosemary.
I served this tortellini with rosemary roasted chicken quarters and a beautiful salad!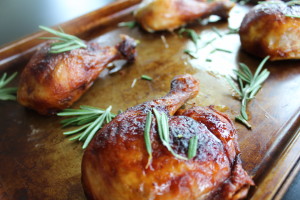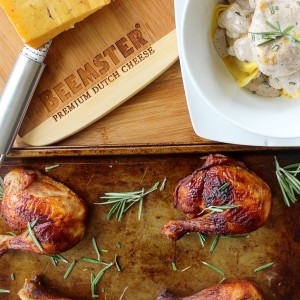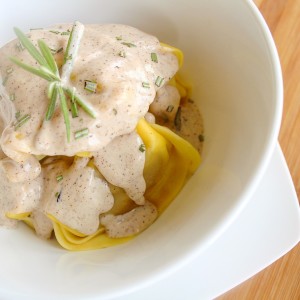 Enjoy!
Ciao!