What is the most daunting task involved in stuffed pasta making? Boiling the noodles! Then stuffing them, while scalding hot, because I have no patience! I get this honestly from my grandma who can pull pans out of the oven without mitts. I think slowly we singe the skin and lose feeling.
If the art of making stuffed shells, manicotti, cannelloni required no boiling, I bet more people would cook these delicious dishes. So I did an experiment with my cannelloni today…
In the first tray, I boiled the noodles…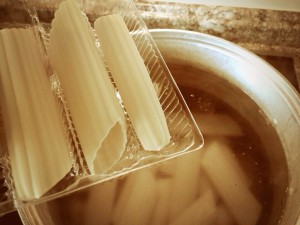 In the other tray, I stuffed the uncooked, hard noodles.
The result?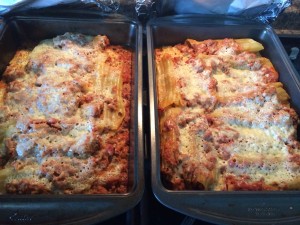 They turned out exactly the same!! NO BOILING REQUIRED!!
Now, was it the heavy filling I used as sauce? Was it the cheese? Was it the brand of noodles?
It could have been luck, but you better believe I will be trying the no boil method again!!
OK, What was the filling?
I did a crockpot cannelloni filling because we were headed to the pool for the day!
Ground Turkey and Lentil Cannelloni
Makes 18 cannelloni
1.2 lb. package ground white meat Turkey
1-1/2 packages of Barilla manicotti shells
1-1/2 cup red lentils
2 35oz. Cans La Valle San Marzano whole peeled tomatoes
1 small onion, chopped
3 cloves garlic, pressed
1 tbsp. olive oil
2 handfuls fresh basil and rosemary leaves, chopped
1 cup freshly shredded mozzarella
1/2 cup freshly grated Parmesan
Salt and pepper to taste
Directions:
Heat the crockpot on high for 10-25 minutes.
Add olive oil and sauté garlic in pot.(This method will not be like cooking in a frying pan, but it is better than throwing it all in with no prep)
Add chopped onion and cook until tender.
Add turkey and coat.
Add tomatoes, lentils and top with spices.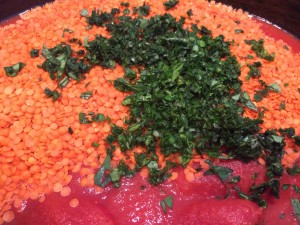 Let cook 6-8 hours on high.
Later…
Preheat oven 350 degrees.
Take the lid off so any liquid evaporates.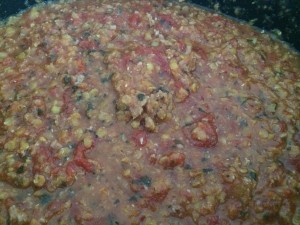 Cook shells 4-6mins…Or don't!!
Stuff shells with filling and place in a sauce lined baking dish.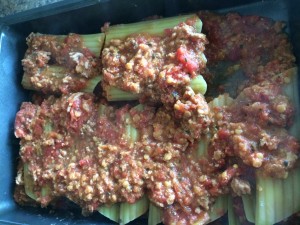 Layer the top with cheeses and cover with foil.
Bake 35-45 minutes until it bubbles and the cheese is melted.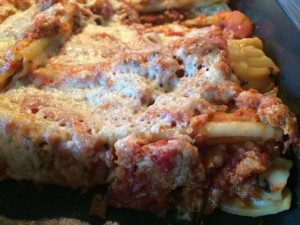 Always top with fresh grated parm!
Ciao!