High protein low carbs…because it is almost bathing suit season and seriously delish! Moroccan flavors literally spice up ingredients like vegetables, crushed tomatoes, ground beef, and lentils. You can easily create a sliding heat scale by adding more or less cayenne pepper and crushed red pepper flakes.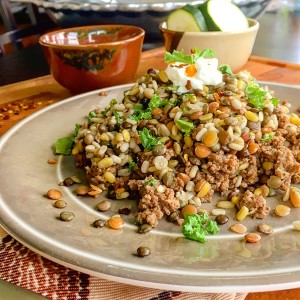 I was introduced to these flavors and can't stop. Lately, I have been incorporating them into quick and easy dinners that take the meal to the next level.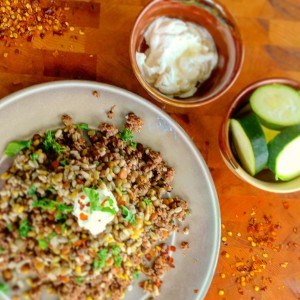 I cooked this dish in a pan and simmered/softened the lentils in a medium saucepan. Start to finish about 20 minutes -my lentils did cook fast- prep to table. The colors and age of lentils definitely effect their cooking time.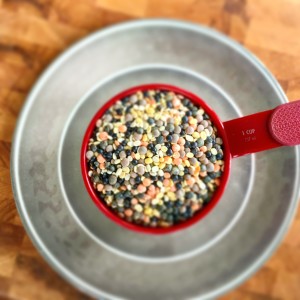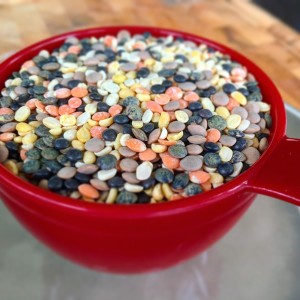 The key to this dish is great quality meat and I was lucky enough to have some ground beef from Big Horn Ranch . Big Horn Ranch offers a meat CSA!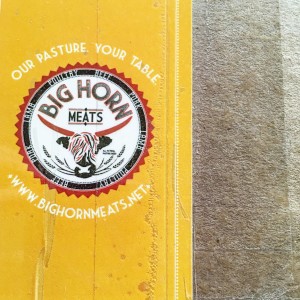 Grass fed, natural meat delivered right to your door. Farmer Mike Wright is a grass expert as well as a certified nutrient management consultant. Get to know where your meat comes from, what your meat eats, and what meat from natural sources tastes like… Check it out!
I love getting mail…especially food mail, with hand written notes and instructions! Ha!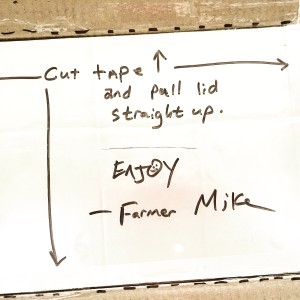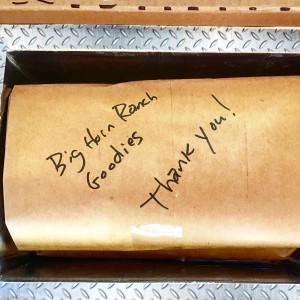 Enough about the beautiful beef, let's cook it up!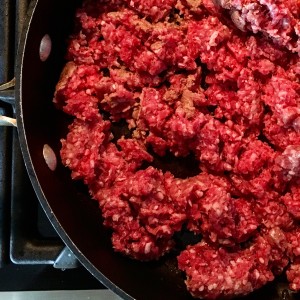 Here is the recipe…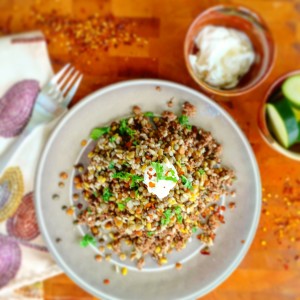 Moroccan Beef and Lentils
Ingredients:
1 tbsp. olive oil
1 tiny onion or 1/2small onion, finely chopped
3 cloves garlic, finely chopped
1 lb. ground beef
1 cup dry lentils
2 cups water
1 tbsp. cumin
1 tsp. ground ginger
1 lemon, squeeze
1/2 tsp. cayenne pepper (optional)
red pepper flakes (garnish)
parsley or cilantro (garnish)
salt/pepper
Tahini Sauce
1/2 cup Greek yogurt
1/2 tsp. tahini
1 garlic clove, crushed
salt/pepper to taste
Directions:
Rinse lentils and pick out any sediment, skins, or rocks.
Add lentils and 2 cups water to a saucepan and cook on medium heat approx. 20 minutes until lentils soften. (get to a simmer with little bubbles and keep there never boiling or creating rapid bubbling.
Cook beef in a pan until browned. If there is fat drain, remove meat and put in a bowl.
Drain lentils.
Add olive oil onion and garlic to the beef pan.
Cook until softened and add beef, lentils, and spices.
Remove from heat, plate, and top with tahini sauce, parsley, red pepper flakes.
Serve with a roasted vegetable.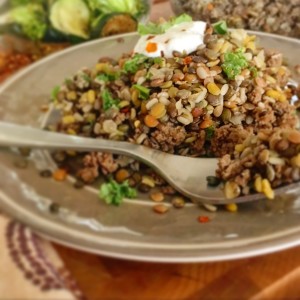 Enjoy!
Ciao!