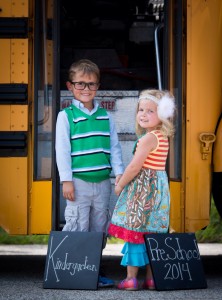 Back to school for a mom of a preschooler and a half-day kindergartener means pick ups and drop offs all day long. Other than 4pm-5pm, there is little time to prep and cook dinner! Oh yeah, and on Mondays with baseball at 4:30 and dance at 5, there is absolutely no time!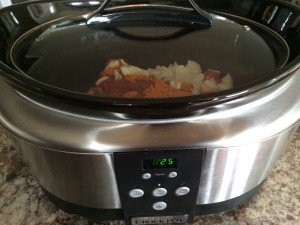 On these busy days, a crockpot meal is a perfect option! And Mexican is healthy and super easy in the crockpot! Throw in frozen chicken or beef, pork, with the ingredients that you have onions, peppers, corn, beans, taco seasoning, salsa, etc. Let it cook for the day and your crockpot mixture is ready to be stuffed into fresh tortillas!
Crockpot Mexican Filling
(Makes approx.10 servings stuffed tortillas)
Ingredients:
1 lb. Frozen boneless chicken (use any meat or no meat!)
1 35oz. can whole tomatoes
1/4 cup taco seasoning (you can substitute chili powder)
Salt/pepper
1/2 cup salsa
1-2 bell peppers, chopped
1 medium onion, chopped
1 can black beans
1 8oz. bag frozen corn
10 of your favorite tortilla shells
For extra spice, add 1 tbsp. Of cayenne pepper and 1-2 tbsp. Red pepper flakes and/or chopped habanero peppers.
Additions: Making burritos? Add quinoa or rice-1 cup uncooked.
Directions:
Throw it all in and cook all day 8 hours + on low or 4-6 hours on high!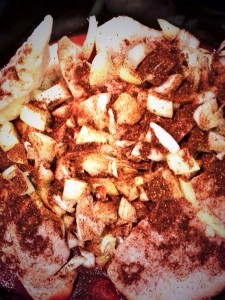 Chicken and pork will shred easily with a fork.
Chop fresh tomato, lettuce.
Top with sour cream, shredded chihuahua cheese and guacamole.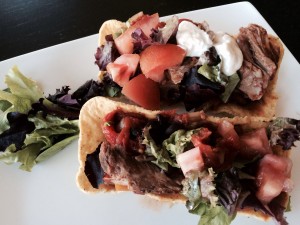 The ingredients can vary based on your family's preferences!
Enjoy!
Ciao!