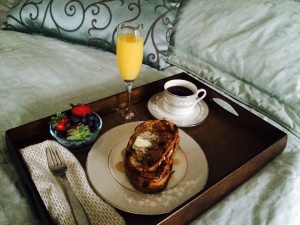 There are so few surprises in life. For the majority of us, Valentine's Day will bring the expected- a romantic card, sweet smelling flowers, delectable chocolates, maybe some jewels!! Ok, maybe jewels if it's a big year.
The ultimate form of pampering with an unexpected exciting element of surprise is breakfast in bed!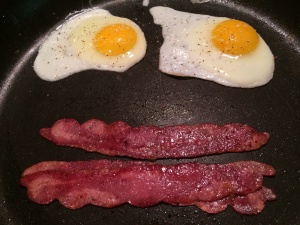 Breakfast in bed does not need to be a complicated breakfast recipe. Nope, it can be as simple as a quick egg and toast served on a TV tray!
With a few simple details, your sweetie's surprise Valentine's Day breakfast in bed will be perfect! Let's get started!
First Shhhhhhh! It's a surprise!
Be sneaky! Get up early and start cooking. Prep your tray, serving items, and glassware the night before. Store it in a closet or under the table overnight!
Create an amazing presentation with color!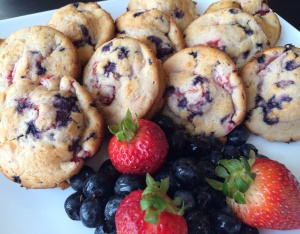 •Prepare a beautiful bowl of fresh fruit.
•Garnish the plate with parsley.
•Serve a bright fruit juice.
Get fancy!
•Serve breakfast in bed on your china.
•Add a soft texture with a linen napkin.
•Add a valentine, flower, or personalized note to the tray.
Here are 3 quick and easy breakfast basics …
#1 Eggs!!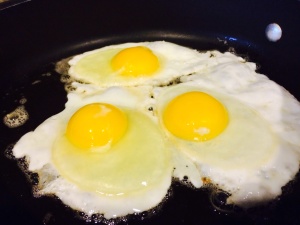 Butter a hot pan with a pat of butter. It will sizzle.
Crack eggs onto pan.
Flip when white becomes opaque.
Cook for an additional 2-3 minutes.
Add Parmesan cheese, Sriracha, salt and pepper.
Lay the eggs on toasted bread atop a bed of greens and veggies!
#2 French Toast!!
Panettone French Toast
Eggnog French Toast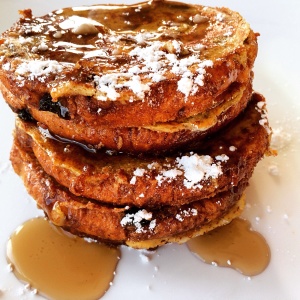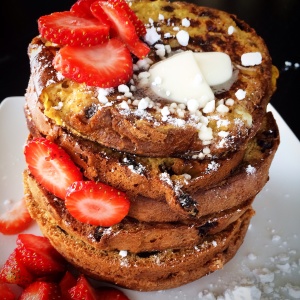 #3 Pancakes!!
Banana Bread Pancakes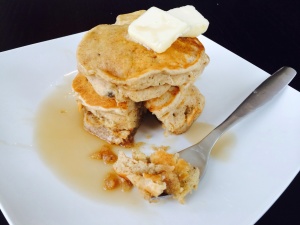 Remember, serve your valentine breakfast in bed because it is a gift from the heart, homemade with love, and most importantly, totally unexpected!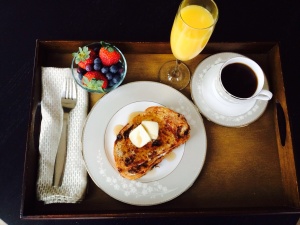 Enjoy!
Ciao!