Sometimes we need an easy to make, low fat, healthy muffin… that reminds us of vacation! Because summer is so close we can taste it, literally. One of my favorite baking opportunities occurs when super ripe bananas are staring at me. I can't help but think about the delicious possibilities!!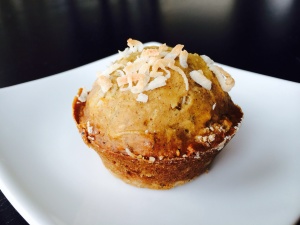 Usually a healthy muffin is hard as a rock, because of the wheat flour, and dry, because we take out all of the fat and sugars. These muffins are sweetened with honey and the natural sweetness of the super ripe bananas! A little brown sugar and cinnamon even out the sugar profile and add a pop of flavor! They taste totally tropical! Hmmm… maybe some rum next time 😉
Guilt Free and Fabulous! Here is the Recipe!
Banana Coconut Muffins
(Makes 12 muffins)
Ingredients:
2 cups flour- 1/2 whole wheat and 1/2 white or all white (If all whole wheat they will be hard)
1 tsp. baking soda
1/2 cup light brown sugar
1 tbsp. ground cinnamon
1/4 cup honey
1 tbsp. vanilla
2 super ripe bananas- smashed
1/4 cup almond milk or cow's milk
1 large egg, beaten
1/2 cup shredded coconut + 2 tbsp. for sprinkling on top
Directions:
Preheat oven to 325 degrees.
Grease and flour your favorite muffin tin. Mine is USA Pans! They are fabulous!
In a mixing bowl, sift flour, baking soda, light brown sugar, and cinnamon.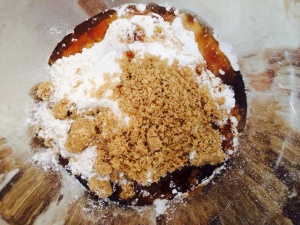 Add the honey, vanilla, mashed bananas, egg, and coconut.
Slowly and gently fold in the ingredients, breaking and chunks apart.
Add the milk. It will thin out the batter, but it will still be a nice, thick consistency.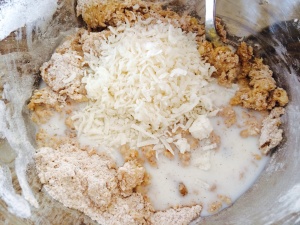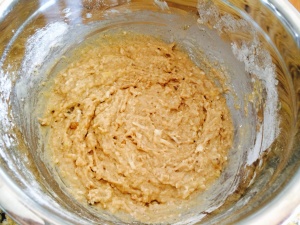 Fill muffin tins 3/4 full.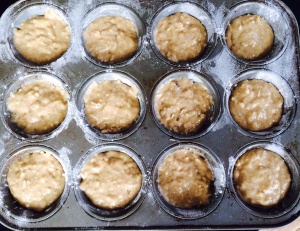 Bake 15-17 minutes. Rotate pan and sprinkle with coconut after 10 minutes.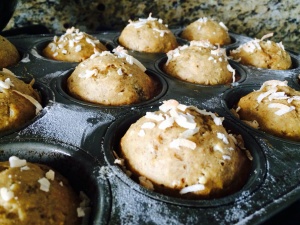 Bake until the toothpick test shows a clean toothpick. Insert into center to test.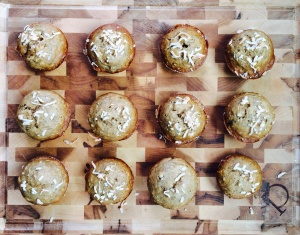 Enjoy!
Ciao!