Superfoods that taste super good?? Yes!  Incorporate quinoa as a substitute for meat, rice, and pasta to come up with your own fun new recipes!  Shhhh! They will never know!
Twofer Tuesday!!!  Two meals in one!
Quinoa Black Bean and Lentil Chili
Ingredients:
1 15.5oz.can black beans, drained and rinsed
1 cup lentils,washed and drained
1 medium onion, chopped
2 bell peppers, chopped
2 cloves garlic, pressed
2 tbsp olive oil
2 35oz. can San Marzano tomatoes
4 carrots peeled, chopped
3 celery stalks, chopped
1 cup uncooked quinoa, cooked according to package. (2 cups water for 1 cup uncooked quinoa)
4 tbsp. chili powder
2 tbsp. paprika
Salt/pepper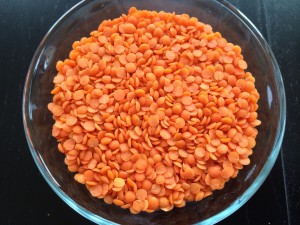 Directions:
Heat a frying pan on low/medium heat.
Add olive oil, garlic, onions, carrots and celery.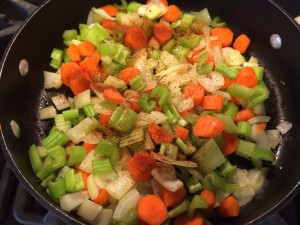 Season with spices-chili powder, paprika, salt and pepper.
Cook until the carrots begin to tenderize.
Add tomatoes, lentils and ingredients from pan to a stock pot.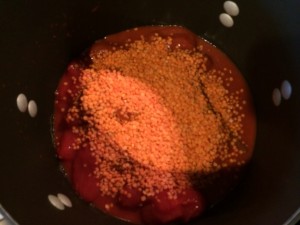 Cook on low covered for 45 minutes.
Add cooked quinoa and heat through. (5-10 minutes)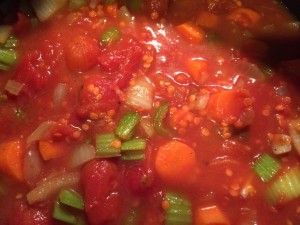 Twofer Tuesday! This dish becomes your Mexican tostada base for another meal! Toast your tostada shells.  Heat your chili. Add toppings of your choice like shredded lettuce, diced tomatoes, sour cream, shredded cheese and avocado!
Serve with Corn bread! Enjoy !
Ciao!