Everytime I prepare this shrimp dish I have people begging me for the recipe and I feel so guilty because it is so easy!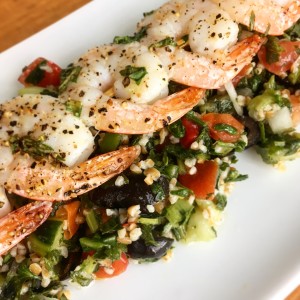 The lemon herb garlic shrimp skewers are perfect for a summer night when served with a cold salad, or don't skewer the shrimp and toss them with your favorite long pasta like angel hair.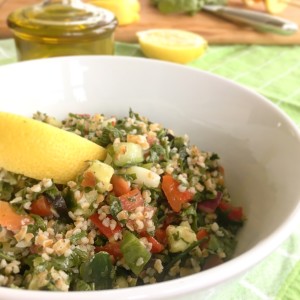 The technique in the recipe is the fastest – coating the shrimp with olive oil, rolling in herbs, grilling shrimp, and squeezing lemon. If there is time, the herbs can be infused in the garlic before covering the shrimp. This creates a stronger herb flavor. Either are delicious, it just depends how much time you have!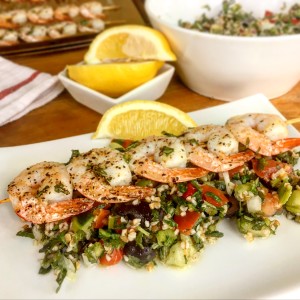 Lemon Herb Garlic Shrimp!
Ingredients:
1 lb. medium shrimp, cleaned and deveined
1 lemon, sliced into wedges
3 cloves garlic, finely chopped
2 thyme springs, leaves removed and finely chopped
1 tbsp. Basil, finely chopped
1 tbsp. Rosemary, finely chopped
(Cayenne pepper optional to add heat)
Salt/Pepper to taste
Wood skewers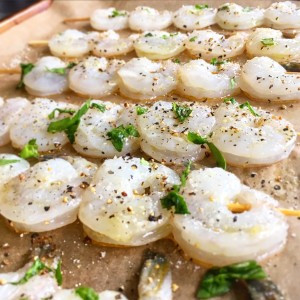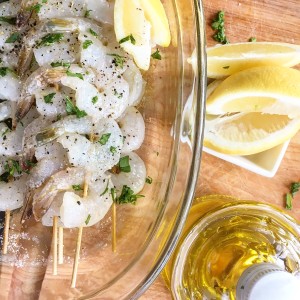 Directions:
In a small bowl mix herbs and garlic and cover a plate.
Skewer shrimp.
Drizzle with olive oil and either brush or use clean fingers to coat.
Dip into herbs on a plate.
Set skewers on a parchment covered cookie sheet or prepare to grill.
Grill a few minutes per side until shrimp turn pink.
Broil in oven until shrimp turn pink, turning once.
Squeeze half of a lemon over cooked skewers and serve!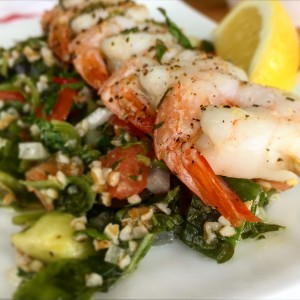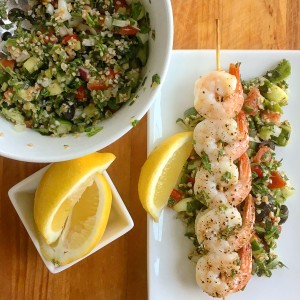 Enjoy!
Ciao!