Summer sides kill winter sides!! A few fresh, healthy vegetables tossed in a beautiful olive oil, sprinkled with garlic, salt and pepper, and grilled to perfection definitely beat winter sweet potato casseroles any day. Of course now I'm totally craving a yummy sweet potato casserole with a toasted marshmallow topping! See how that works? Ha!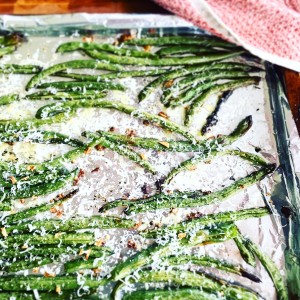 My number one vegetable side is probably brussels sprouts, followed by asparagus, then zucchini and squash…I always forget about green beans. No offense to green beans, until I see them smiling up at me from their bin I always forget! So here is my favorite way to prepare them!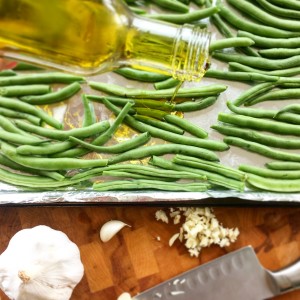 Garlic Parmesan Green Beans
Ingredients:
2 cups fresh green beans
1/4 olive oil
2 cloves garlic, finely chopped
salt/pepper
1/4 cup fresh grated parmesan cheese
Directions:
Rinse, dry and snap off stringy ends of green beans.
Put beans on an aluminum foil covered cookie sheet
Drizzle with olive oil and toss to coat.
Shake and push to a single layer.
Sprinkle with chopped garlic.
Salt/pepper to taste.
Cook at 425 degree oven for 10 minutes. Flip and cook another 3-5 minutes until they are brown and crispy.
Remove from oven and sprinkle with fresh grated parmesan cheese.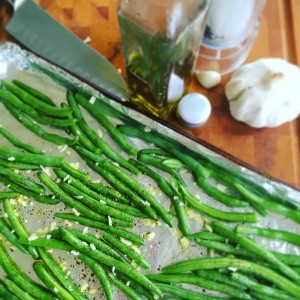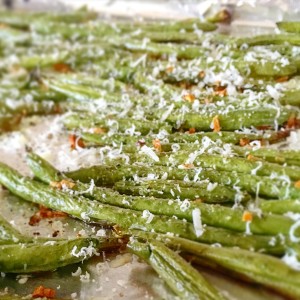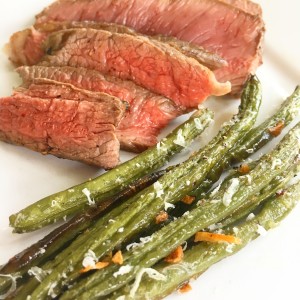 Enjoy!
Ciao!