I can eat soup for every meal in the winter! I usually make broth and then add ingredients accordingly, very rarely making a cream soup. I do love a chowder!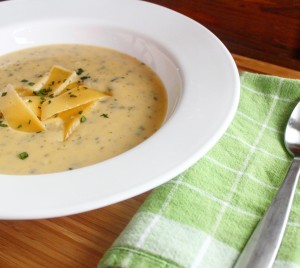 Broccoli Cheese is my favorite to make homemade. I'm sure it has something to do with my Cheese obsession! The cooking tv show I cohost, Between The Eats, partners with Beemster Cheese, so I thought I would try their creamy Beemster Lite this time. Here is the recipe…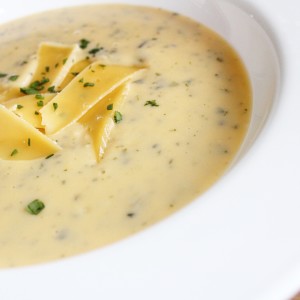 Broccoli Cheese Soup
Ingredients:
2 tbsp. olive oil
3 cups chicken stock
2 cups broccoli florets
1 large onion, diced
2 carrots, chopped
2 tsp. salt
1/4 teaspoon freshly ground black pepper
4 garlic cloves, finely chopped
1 cup half-and-half
4 ounces Beemster Lite Cheese , ribbons for garnish
Directions:
Heat oil in a pan and add onion and garlic until soft and tender.
Add chicken stock and broccoli and cook until tender.
Pour into blender (I used my Ninja) and blend until fine.
Add in half and half and Beemster cheese.
Garnish with cheese ribbons and parsley.