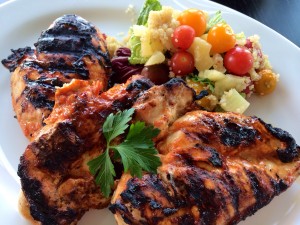 I am totally shocked when people ask me, "What is Sriracha?" Sriracha is America's #1 condiment! According to the Huy Fong Food Co., Sriracha is made of sun ripened chiles ground into a paste with garlic.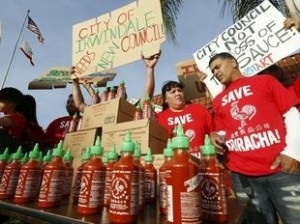 The fight was over by the end of May. The Sriracha plant, 1, the eyes and nasal passages of residents, 0.
I have created an amazing spicy, sweet sauce using a Sriracha, honey, brown sugar base. Since being featured by Emeril Lagassee on Good Morning America, fans have asked that I simplify the recipe for a quick sauce. I have been experimenting with the base ingredients and the result is an intense, flavorful 3 ingredient sauce!!
Here is the full recipe:
Parmesan Princess on GMA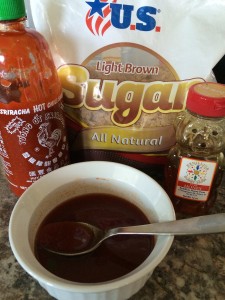 Spicy Sweet -The Perfect Sauce!
Ingredients:
1/4 cup brown sugar
1/4 cup water
2 tbsp. Honey
2 tbsp. Sriracha
Directions:
Dissolve brown sugar in water. Stir until smooth.
Mix in other ingredients.
Use sauce as Marinade.
Add additional sauce to browned pork, fish, chicken, etc. To create a saucy layer.
Spicy Sweet Sauce will not disappoint! Try it today!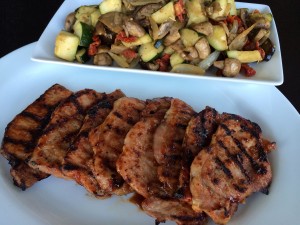 You will be in love, too!
Ciao!