As our first-week-of-Spring low temps here in Western PA tank back into the 20s and 30s, we need a hearty soup to warm our bones! Again!! Hopefully for the last time! I love this recipe!!! So easy in the crockpot!!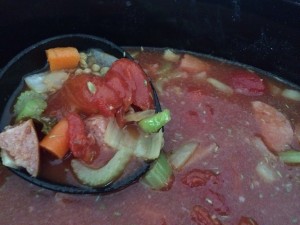 Ingredients:
2 tbsp. olive oil
2 cloves garlic pressed
4 carrots chopped
3 celery stalks chopped
1 small onion chopped
1 tbsp. each Basil, rosemary, thyme
1/2 tbsp. fennel seed
Salt/pepper
1 28oz. can LaValle San Marzano
1 cup dry lentils rinsed
1 32oz.box of low sodium chicken stock

Optional:
1-1/2 lb. kielbasa, sweet or hot sausage link cut into 1 inch chunks.
3 cups chopped red potatoes washed and skinned.
Remember the superfood chia! Add your gel or the seeds right into to the soup!
Directions:
Add olive oil to frying pan on medium heat.
Start with garlic and chopped onions.
Add celery and carrots and let cook 15 minutes.
Season with basil, rosemary, thyme and add fennel seed.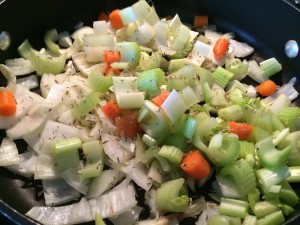 Add contents of frying pan and all other ingredients to the crockpot! Cook for 6 hours on high!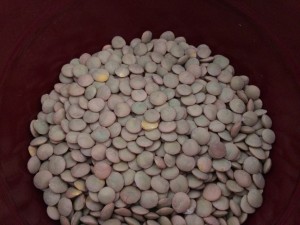 Always top off with freshly grated Parmesan cheese, grab a fresh loaf of ciabatta bread and enjoy!
Ciao!