Oh yes, the chili connoisseur. We all know one if we are not one. Religiously making chili for every Penguin and Steeler game because they (or you- wink, wink) know it is the best! Secret ingredients on total lockdown…seeking the ever so close dangling chili cook off championship medal! Yes, the gratification! And to be simultaneously supporting a life changing, lives saving organization like the Sarah Heinz House, priceless!
Pittsburgh's Sarah Heinz House provides leadership, gymnastic, swim, sporting, robotics, dance, and many other after school and weekend programs for kids preschool age through high school age. With Heinz's countless club and gym activities and a staff of program directors like Maggie Martone, it is no surprise that most kids exceed enrollment requirements and consider the staff at The Sarah Heinz House family!
I met Maggie on a beautiful, warm and sunny afternoon at Allegheny Coffee and Tea Exchange in Pittsburgh's Strip District! (Wonderful Coffee shop!) You could see her genuine enthusiasm for her work as she explained her role in the organization and invited our family to volunteer in the Comcast Cares Spring Clean Up event! So we went! All four of us!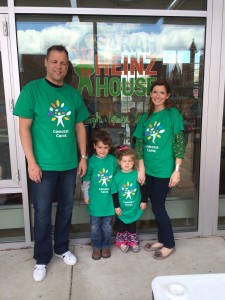 Nestled in Pittsburgh's North Side, the Sarah Heinz House's campus encompasses the meaning of their mission. Traditional morals and values shaping Pittsburgh youth for generations and generations.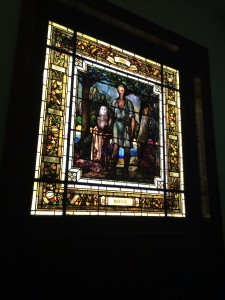 Amazed by the members and volunteers' stories, my faith in the spirit of people was resurrected that day.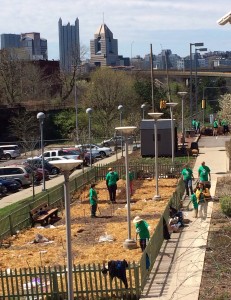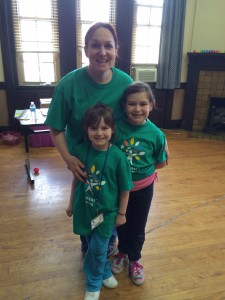 Mom, Melissa, and her girls Marleighna and Miranda volunteer as needed because they are so grateful for the advantages the Sarah Heinz House offers them.  As a nurse, Melissa needs to streamline her girls extracurricular activities into blocks. With her husband Clint's crazy schedule, the girls would never be able to be so immersed in gymnastics, swimming, as well as learning club activities without the Sarah Heinz House.
Did I mention that it costs $25? And includes dinner?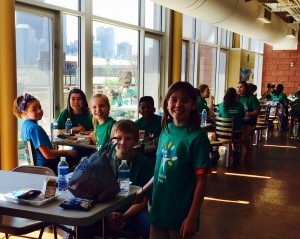 Ok, so back to your prize winning Chili…and a refreshing beer!  Rivertown Brewing, Penn Brewery, The Church Brew Works and Four Seasons Brewing Company will all be there!  The Sarah Heinz House is holding a BrewFest Event including beer tastings, apps and a chili cook off to fund their Science and Technology Programs on Saturday May 3 4-8pm!!
Enter your prize winning chili here!
http://www.sarahheinzhouse.org/support/events/brewfest/index.php
Other ways to support the Sarah Heinz house in May…
Day of Giving May 6
www.pittsburghgives.org
Highmark Walk May 17
http://hcf.convio.net/site/TR/Pittsburgh/General?pg=entry&fr_id=1177
For more information visit
www.sarahheinzhouse.org
Ciao!