"Cook at Home" …a resounding theme popping up everywhere. A command whose meaning encompasses healthy eating, a healthy lifestyle, and makes a mean case for family dinners. The theme at Pittsburgh's Farm to Table Conference this year, Cook at Home -for some- is an anxiety ridden task chalked full of botched recipes, a race against time to get dinner on the table, and often a defeated conclusion when take out and drive thrus lessen the stress.
Fortunately, thanks to a growing interest in food preparation and origination, and an endless recipe box available on the Internet, people are finding easy, healthy recipes and cooking more. Food bloggers are popping up and want to share with others a lifestyle change that can and does save lives and families!
How about a sweet, savory, and totally simple family dinner recipe? Enjoy!!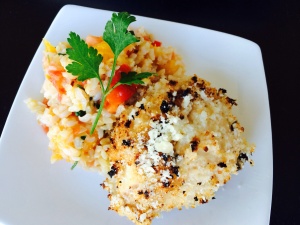 Honey Mustard Parmesan Crusted Chicken
4-5 boneless skinless chicken breasts, 8 thighs, 1-1/2 lb. chicken tenders
Marinade:
3 tbsp. butter, melted
1/4 cup honey
1/4 cup balsamic vinegar
2 tbsp. brown mustard or yellow mustard
1 tsp Sriracha
Coating:
1/2 cup fresh grated Parmesan cheese
1 tsp. garlic salt
2 tsp. dried basil
2 cups Panko Breadcrumbs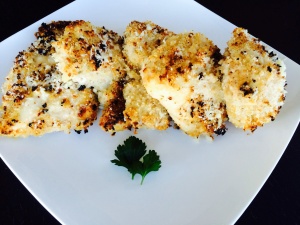 Directions:
Preheat oven to 350 degrees.
In a mixing bowl, whisk together melted butter, honey, balsamic vinegar, yellow mustard, and Sriracha.
Marinate the chicken in the above mixture overnight in the refrigerator OR Pour mixture into a Ziploc bag add chicken and move around until coated.
Mix the dry ingredients together and spoon into a pie plate. Press each piece of chicken into the mixture, flip to coat both sides, and place on a foil covered baking sheet.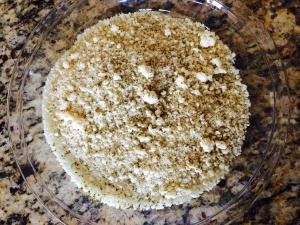 Sprinkle the coated chicken with extra parmesan cheese and bake for 25-35 minutes or until the internal temperature reaches 165 degrees.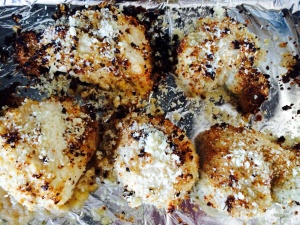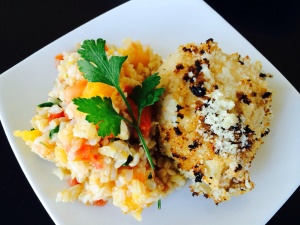 Enjoy!
Ciao!
Farm to Table Pittsburgh 2015 Conference
David L. Lawrence Convention Center
March 27 -28th