Ok, so to be honest, the first time I made this dip I added pancetta in addition to the sausage and it was totally amazing! I have been toying with this question, Are double meats acceptable? I have no clue, but I seem to do it often.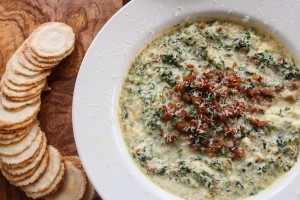 First of all, if you have never mixed ricotta, mascarpone, and Parmigiano Reggiano, you have not lived! Exaggeration? Maybe… The creaminess is unbelievable and the blend of cheeses adds so much deliciousness. I use the trio quite often when looking for that punch of Italian!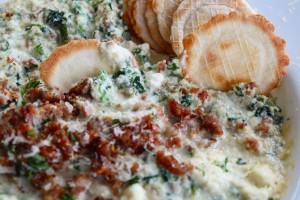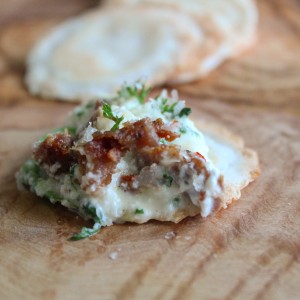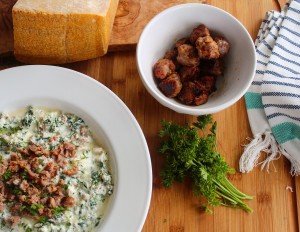 This dip should be at every party, everywhere. Here is the recipe…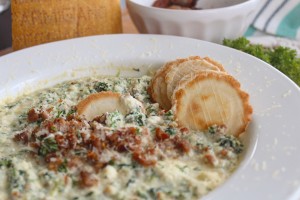 Sausage and Parmesan Spinach Dip
Ingredients:
1/2 lb.ground sausage
2 cups spinach
2 tbsp. olive oil
1 small onion, chopped
3 cloves garlic, chopped
1- 1/2 cup ricotta cheese, squeeze liquid out
1/4 cup mascarpone cheese
1/2 cup Parmigiano Reggiano + fresh grated for topping
salt/pepper to taste
Directions:
Preheat oven to 350 degrees.
Brown ground sausage in a pan. Remove to a plate.
Add olive oil, onions, and garlic to the pan and cook until softened and onions are translucent.
Throw in spinach at the end to wilt.
In a mixing bowl, combine cheeses, sausage, salt and pepper and mix well. Hold a little sausage back to crumble on top.
Bake 18-25 minutes or until cheeses are melted together and firm.
Top with fresh grated Parmigiano Reggiano and serve with your favorite baguette, crackers and vegetables!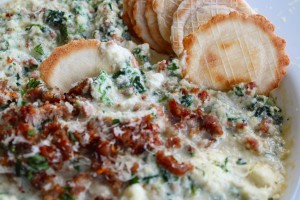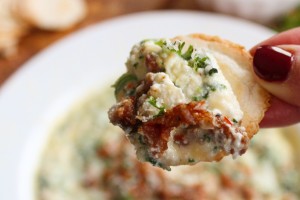 Enjoy! Ciao!
I am happy to be representing Parmigiano Reggiano as their US ambassador! Don't forget to make sure you are using the only parmesan! Real Parmigiano Reggiano from Parma, Italy!