Ann B. Davis, who played Alice on The Brady Bunch, passed away today, June 1, 2014, at 88 years old. Did you know she grew up in Erie, PA?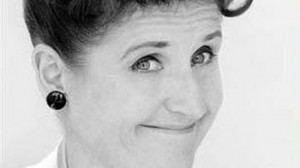 Alice did the cooking in the Bradys' household. She made simple, All-American dinners and published hers and cast member's recipes in a cookbook "Alice's Brady Bunch Cookbook" in 1994. Meatloaf, fried chicken, homemade macaroni and cheese …The recipes are quick and easy, positively timeless!
Remember the pork chops and applesauce episode? Click and watch!
http://m.youtube.com/watch?v=jB4tJgzcVJE
Here is the recipe!
Ann B. Davis' Pork Chops and Applesauce
Ingredients:
1/2 cup unsalted butter
2 tbsp. olive oil
8 pork chops
Salt to taste
2 tsp. black pepper
2/3 cup dry Vermouth
1/4 cup fresh lemon juice
1/4 tbsp. finely grated lemon zest
Directions:
Flavor chops with spices.
Combine vermouth, lemon juice, butter and oil in saucepan.
Fry chops.
Grate lemon peel as garnish.
Serve over applesauce.
Give Tiger a bath…and don't play ball on the house.
My Notes:
Be sure to brown the chops and cook only until cooked through. (Pork chops can easily be overcooked and turn into hockey pucks)
Low/Medium heat!
Meat thermometer temp for pork 160 degrees!
Thanks for the laughs, Alice!
Ciao!