Brussels sprouts are healthy, easy to prepare, and pair well with so many foods! Here is a delicious, super easy recipe the whole family will enjoy!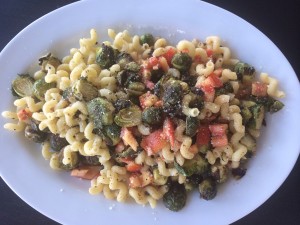 Roasted Garlic Brussels Sprouts
Ingredients:
1-1/2 lbs. brussels sprouts, halved
1/4 cup olive oil
2 cloves garlic, pressed
2 tbsp. cumin
2 tbsp. brown sugar
1/2 lemon, squeezed for juice
Fresh grated Parmesan
Salt and pepper
Directions:
Preheat oven to 425 degrees.
Heat oil in a frying pan on medium heat.
Add pressed garlic and cook for a few minutes.
Add cumin and brown sugar.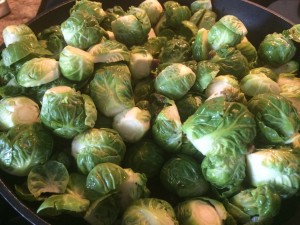 Place brussels sprouts on foil lined cookie sheet.
Pour frying pan mixture over brussels sprouts.
Squeeze lemon and sprinkle with salt and pepper .
Cook for 16-20 minutes, until softened but firm. (Test by piercing with a fork.)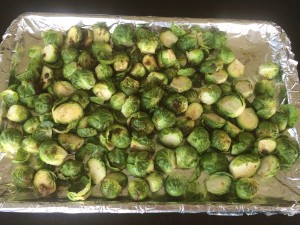 I had 8 more ripe Roma tomatoes, so I made a pound of pasta and tossed it with the chopped tomatoes, the brussels sprouts, and 2 tbsp. olive oil!
Of course, always top with fresh grated Parmesan! Enjoy!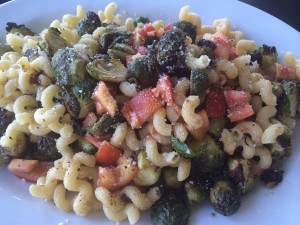 Ciao!