Sunday Brunch has become a popular competitive sport in Pittsburgh and it is fun for the spectators, or tasters in this case. Possibly going hand in hand with Pittsburgh's rise to the top of the "foodie" chain, brunches have popped up in restaurants like Root 174, and most recently at Market Square's Revel and Roost. Local food critics, magazines, and bloggers are putting out their lists for "brunch picks" because it is what people want to know! Robert Miles Downtown Concierge posts his brunch picks on Twitter and here is Good Food Pittsburgh's brunch list!
A function of supply and demand, Pittsburghers are demanding unique menu items, Bloody Mary bars, and enough Brunch options to land a reservation. Never a breakfast eater, I am now
in love with brunch so thank you Pittsburgh for opening my eyes.
Bacon Bloody Mary @ Bakn!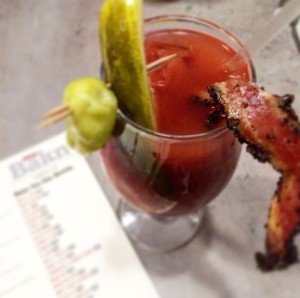 I ended up at the sweetest spot in Allentown, Sweet Peaches, a few Sundays ago and it was so delish I had to share!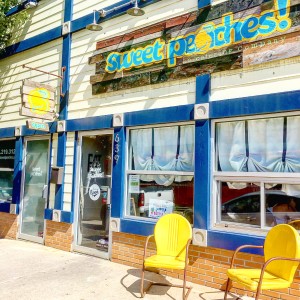 Known for spectacular catering, Bek Hlavach's Sweet Peaches utilizes creative takes on seasonal local ingredients to wow the city's event goers palates. Having driven by the charming reataurant in Pittsburgh's Allentown neighborhood, I knew I had to visit!
I had trouble deciding…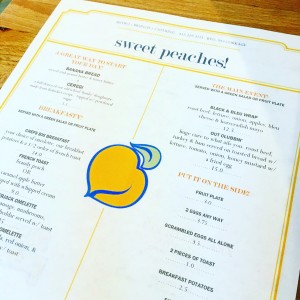 I love a fruit plate! And the coffee though…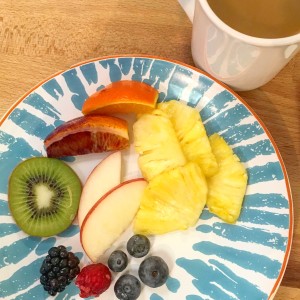 Of course I ordered the "Brandy Peach" French Toast! When in Rome…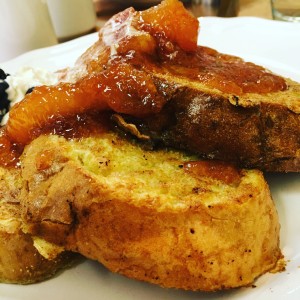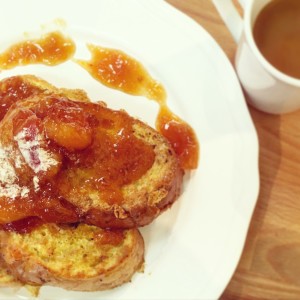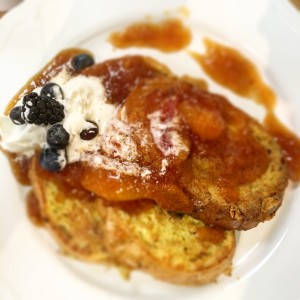 Obviously I hated it 😉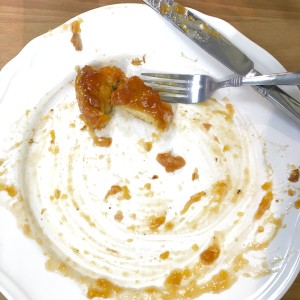 Happy to have found the sweetest spot! Brunch with Sweet Peaches soon, Pittsburgh!
Ciao!
Sweet Peaches
639 E. Warrington Ave.
Allentown, PA
412-219-3121 https://www.facebook.com/eatsweetpeaches