Happy Cinco de Mayo! For some of us, Mexican night is a weekly occurrence, taco Tuesday for example, but for others it is rare.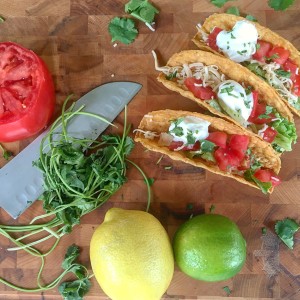 In my house, Mexican is an important weekday supper staple. An easy dinner filled with fresh vegetables, and the kids ask for seconds? Everybody wins!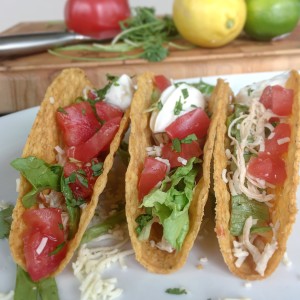 I change up my menu based on taco type- beef, chicken, pork- or I add some different side dishes. The dishes include some combination of beans and rice, roasted corn, and homemade chunky salsas. Roasting the corn creates a depth of flavor. I especially love corn on the cob done this way- roasted and seasoned with butter, chili powder, cayenne pepper, topped with sour cream and sprinkled with garlic and cilantro. It is absolutely delicious!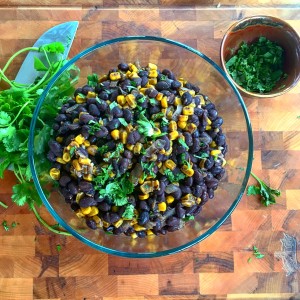 Here is the recipe for my roasted corn and black beans dish…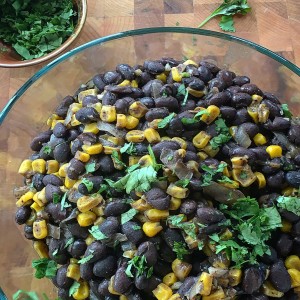 Roasted Corn and Black Beans
Ingredients:
2 cups corn, sliced off the cob or frozen.
2 tbsp. Olive oil
3 cloves of garlic, finely chopped
1/2 small onion, finely chopped
1 cup black beans, cleaned and soaked
1 tsp. Chili powder
1/2 tsp. Cumin
1/2 tsp. Cayenne pepper
1 tbsp. Chopped cilantro
Salt/pepper to taste
Ingredients:
Heat olive oil in a medium pan.
Add corn, garlic and onions.
Cook until corn is browned and garlic and onions are softened.
Add beans, salt/pepper, chili powder, cumin, and cayenne pepper. Mix well.
Remove from heat and toss with cilantro.
Serve warm or cold.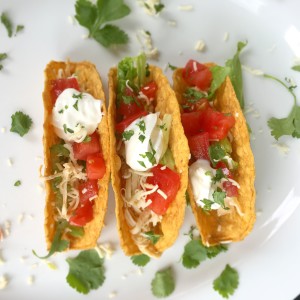 Enjoy!
Ciao!