We are waiting for Spring here in Pittsburgh, PA. Two weeks ago my kids got light sunburn on their faces because it was 75 degrees and sunny, two days ago we had ice and snow and wind and…I seriously just got chilled writing this! Ha!
Mother Nature's lack of consistency is disturbing. I guess will accept the gloomy, rainy April days only because in May we get to smell the flowers!
Until Spring decides to show up, smell the garlic! Cook, experiment in the kitchen, keep yourself busy! Not only is garlic full of amazing health benefits like lowering cholesterol and lowering the risk of heart disease, it also adds robust flavor to everyday cooking.
Lately, I have been double-garlicking, which is utilizing garlic olive oil along with fresh chopped garlic. When used in combination, the flavors transform a healthy chicken breast or vegetable dish to ah-mazing! Here are the recipeS…Yep, two today!!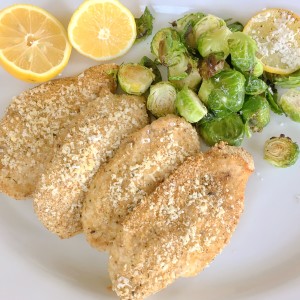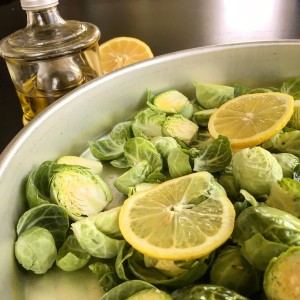 Chicken Romano
Ingredients:
1.5 lbs. boneless, skinless chicken breasts (If chicken breasts are super thick, slice in half for faster cooking)
1/4 cup garlic olive oil
1-2 cloves garlic, finely chopped
1 tbsp.basil, finely chopped
salt/pepper
2 cups breadcrumbs
1/2 cup fresh grated Locatelli Pecorino Romano cheese
1/2 cup fresh grated Parmesan Reggiano cheese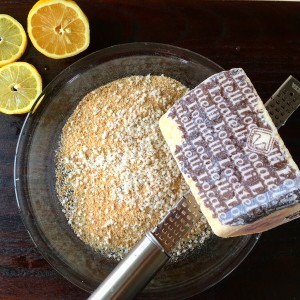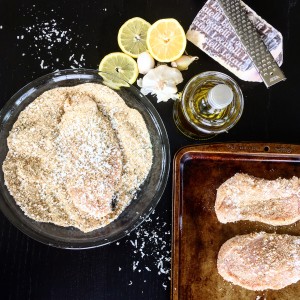 Directions:
Preheat oven to 350 degrees
In a mixing bowl, combine olive oil, garlic, basil, salt/pepper.
Transfer mixture to a Ziploc bag.
Marinate chicken for 1 hour -24 hours in refrigerator.
Fill a pie plate with breadcrumbs and cheeses.
Coat each chicken breast, shake excess off, and place on a greased or parchment papered pan.
Bake 25-35 mins. or until internal temperature reaches 165 degrees and coating is golden brown.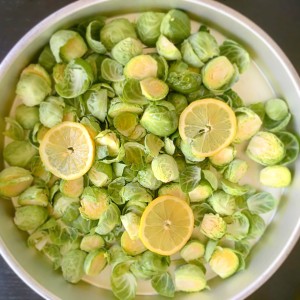 Lemon Garlic Brussels Sprouts
Ingredients:
1 lb. brussels sprouts, cleaned and halved
3 tbsp. garlic olive oil
3 tbsp. lemon juice
1 lemon
salt/pepper
fresh grated parmesan reggiano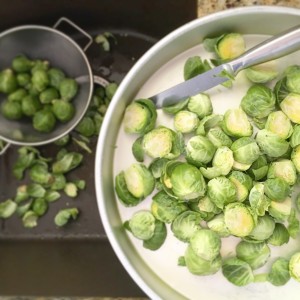 Directions:
Preheat oven 425 degrees.
Place brussels sprouts in a pan.
Coat with oil,lemon juice, and salt/pepper.
Slice the lemon and place a few pieces on top of sprouts.
Roast until edges of sprouts are crispy. Approx. 6-9 minutes.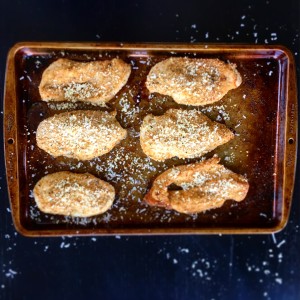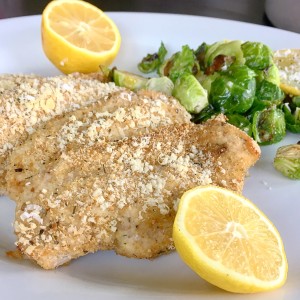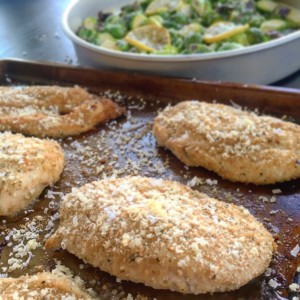 Enjoy!
Ciao!