The staff t-shirts actually say "I like pork butts and I cannot lie." How fun is that? Super cool and totally trendy, I still haven't figured out if the restaurant called Bakn in Carnegie, PA is a diner or a gastropub? I entered with an expectation for bacon overdone-ness. Bacon on everything, in everything, and of course the topping of choice. Although this is somewhat the case, you can definitely eat your bacon on the side if you wish.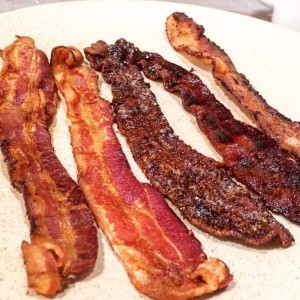 Serving as right now's hot spot for revitalization, Carnegie is finding "new" from food to fashion. From the retail store of A. Ward's Cheescakes, my favorite cheesecake ever, Fluhme GlamBar, which sounds like a princess's dream, and every little cute boutique and coffee shop in between, Carnegie is movin' on up!  Once a main street lined with empty store fronts, the town's parking meters come at a premium. And now there's a fresh, hip restaurant called Bakn…
Bakn has a bar. Check. Honestly, I wasn't sure what to expect! With hours 8am-10pm Tuesday through Saturday and Sunday 8am-9pm, you can get your breakfast for dinner, dinner for breakfast, and everything in between. I started with a Bakn Bloody Mary which contained house Bakn-Infused vodka, spicy bloody mary mix, a pickle, a hot pepper, and peppered bacon.
Absolutely delicious, I tasted a bit of horseradish in mine. Not sure if this was a bartending preference or what, but I loved it.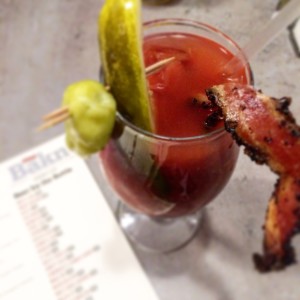 The Freshly Squeezed OJ is a must try along with the cocktails made with the OJ like Bakn's Beermosa, Mimosa, Brunch Punch, or the 376 Standstill! Ha!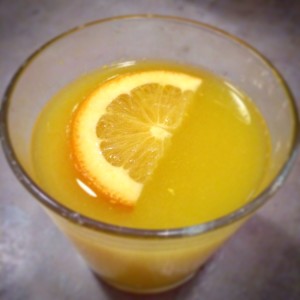 On to the menu…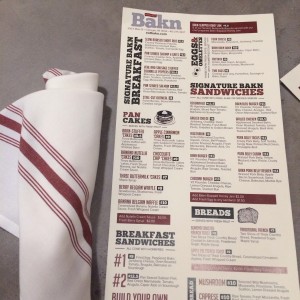 Mostly breakfast-inspired, the menu ranges from signature eggs and omelet items to burgers. Being a pork belly girl, what caught my eye were the pork belly options- tacos, cuban, and a reuben. Since I was dining during brunch, I ordered for breakfast, the Breakfast Sandwich #1 Fried Egg, Peppered Bakn, Jarlsberg Cheese, Oven Roasted Tomato, Arugula, and Baknaise on Sourdough and for lunch, the Pork Belly Reuben.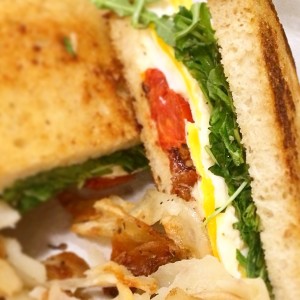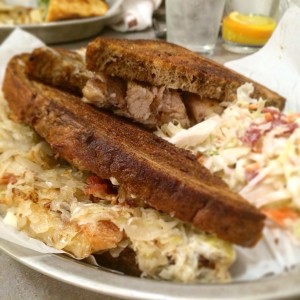 The Bakn Flight was a perfect appetizer, a sampling of all five house bacon flavors of the day- Applewood Smoked, Maple, Boar, Peppered, and Cajun. The Breakfast Sandwich #1 was yummy! The creamy Jarlsberg and fresh sourdough made it! The pork belly Reuben did not disappoint. The pork belly was juicy with a pleasant sauerkraut, nothing overpowering. Baknaise is exactly what you think a bacon mayonnaise would taste like, a pairing light enough to love on probably anything!
I will go back to try the many different versions of pancakes and waffles with and without bacon!
We are so lucky to have local "foodpreneurs" dreaming, making it happen, taking the jump. Thank you! Pittsburghers are loving the dining diversity, the food, the fun!
Ciao!
Bakn
335 East Main St.
Carnegie, PA 15106
412-275-3637