Perfectly satiny and sweet with a hint of sea salt, this caramel sauce is perfect for fall. Bake with it or use it as a topping for ice cream, a dip for pretzels, apples, or even put a spoonful in your hot cider or coffee! The uses are endless the recipe is super simple!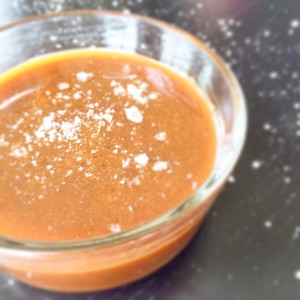 The rules of caramel sauce making are pretty simple. Rule #1, have all of your ingredients on hand because you need to work quickly. Luckily, there are only 3! And rule #2, have incredible patience because you don't want to jump the gun! Follow the directions or you will end up with a lumpy, chunky caramel sauce!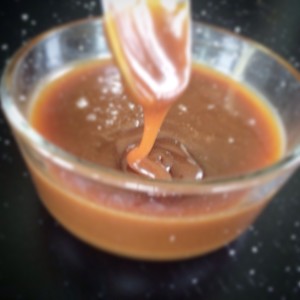 Originally, I made this sauce to use for salted caramel cupcakes. I used a bit of the sauce to make the frosting, filled the cupcake with the frosting, and added a a salted caramel drizzle. Overall, they were too sweet! I know, really?! A little recipe tweaks and I'm hoping to post this recipe soon!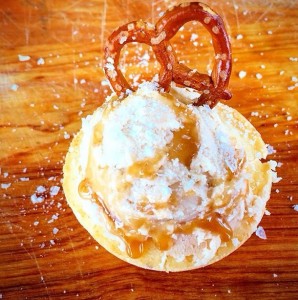 Here is the salted caramel sauce…
Salted Caramel Sauce
Ingredients:
1-1/4 cup white sugar or brown sugar
1 stick butter
1/2 cup heavy cream
Sea salt to taste
Directions:
In a deep sauce pan, melt sugar by continuously stirring. Note: The sugar will first clump together before beginning to melt. It will become an amber color after melting.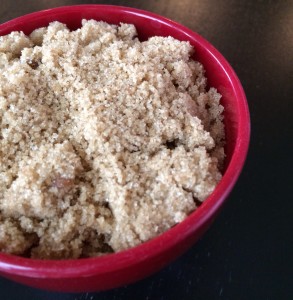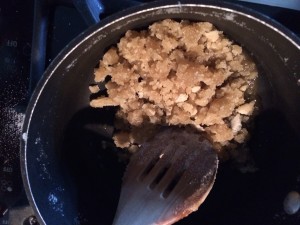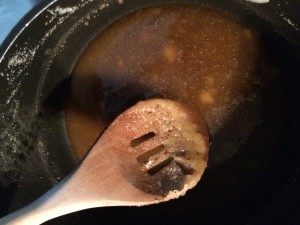 When all sugar crystals have dissolved, add butter. Note: it will bubble and rise as butter is added, thus the use of a deep pan with high sides.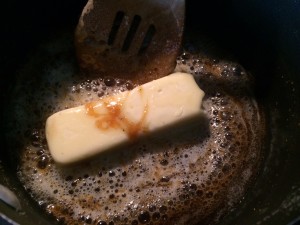 Stir until butter is incorporated.
Remove from heat and add heavy cream. Note: Be careful, the cream will also bubble up the caramel sauce.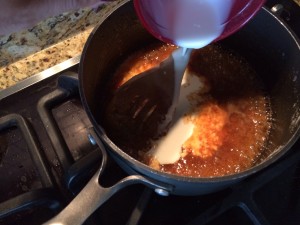 Add sea salt to taste.
Let cool until warm. Transfer to a glass bowl and refrigerate or use on your favorite treats and snacks!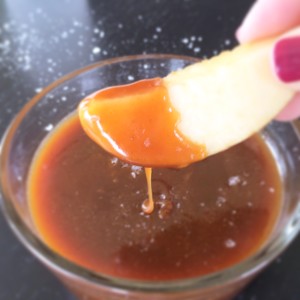 Enjoy!
Ciao!