The rules of Pittsburgh Restaurant Week are totally simple.
1.) Try new restaurants.
2.) Order something new at one of your faves.
3.) Familiarize yourself with an unfamiliar part of the city! Who knows? You just might go back to eat, to play, to shop!
WARNING: Plan your summer vacation the week before summer restaurant week! My eating has not slowed down at all, actually, I can't stop. I am typing to you with my toes in the sand at a resort on Grand Bahama Island. I have one bathing suit that fits and my evening wear consists of flowing, beautiful, amazingly flattering maxi dresses.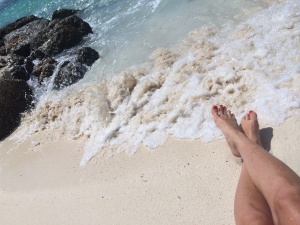 Let's rewind…
It all began with the Summer Restaurant Week Kickoff Party!
Yummy bites are served to guests cocktail party style and participating restaurants go head to head for the "best preview" award.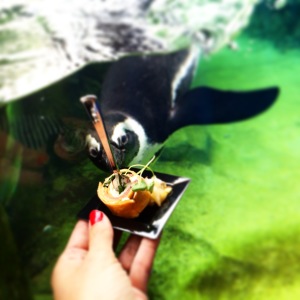 There were many amazing showings. Here are a few of my favorites!
Matteo's – I visited Matteo's for the fist time during summer restaurant week 2014 and 20 times since! I didn't even take photos because I love everything at this restaurant. Bold statement? Nope, I mean everything. My all time favorite entree at Matteo's… The porcini cappelletti!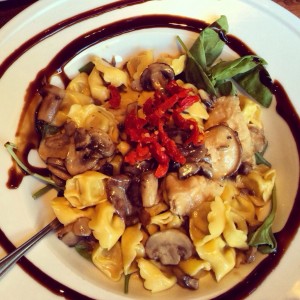 And the winner was Pork Belly! Pan, a brand new Asian fusion restaurant in Lawrenceville. I have not had the pleasure of dining, but the Andora restaurant family's pork belly preview was awesome! Can't wait to visit!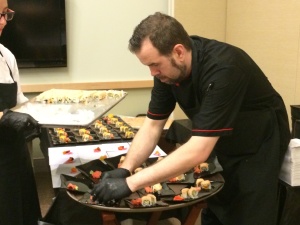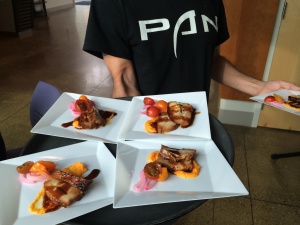 My first Summer restaurant week 2015 menu? Sunday Brunch at Verde Mexican Kitchen and Cantina! After visiting for Winter Restaurant Week I knew I had to go back!
I had the chilaquiles…again!!! Definitely worth the trip!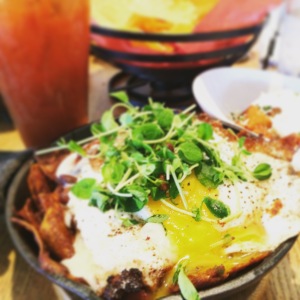 Monday night was the PRW Blogger Dinner at Grand Concourse! Oldie but goodie for sure. Ok, I forgot how good! I enjoyed a delicious meal and and wonderful night out with new and old friends.
I shared the firecracker shrimp with my new blogger friend Briana White of Breelicious Bites. Check out her blog! She just hosted a mac'n cheese contest!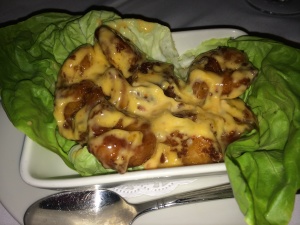 Followed by the Summer Chopped Salad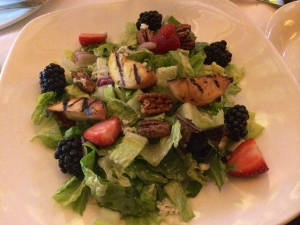 Roasted Sirloin with Sweet Pepper Chutney and Chili Oil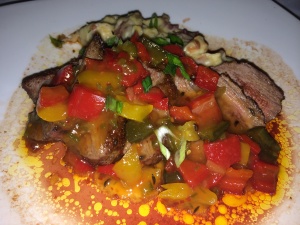 And finished with the Creme Brûlée…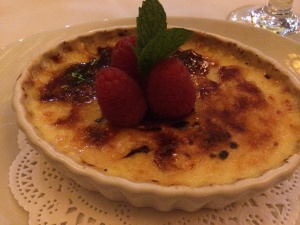 My next stop on the PRW Train was Paris 66 Bistro I cannot believe I have not visited this French gem.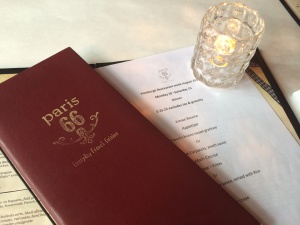 I enjoyed the wine and French baguette.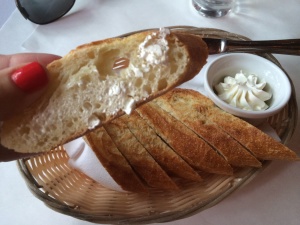 French Onion Soup…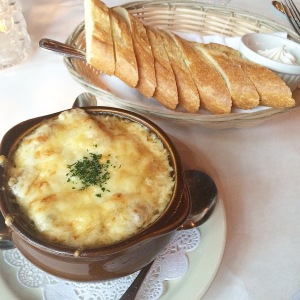 Steak and Frites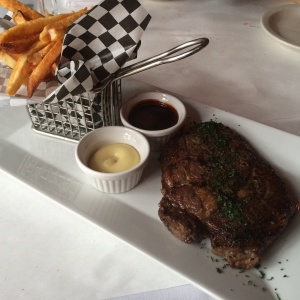 Cooked to perfection!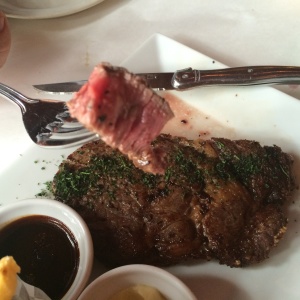 And the cholocate mousse …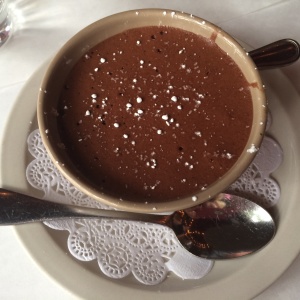 Perfect for a lunch stop, date night, or family dinner, visit Paris 66 and its surrounding growing community of Eastside Pittsburgh!
Friday I dined at Sarafino's in Pittsburgh's Crafton suburb. Papa bear to my Matteo's in Lawrenceville, Joe Caliguire does not disappoint. It was the restaurant's first time participating in restaurant week. I invited a few of my faves to join me for a totally awesome smorgasbord. Blog post coming soon!!
I swore I was never eating again, but the kids and I were running errand Saturday afternoon and ended up at Firehouse Subs…super yummy! This franchise was started by firemen…and they have built the most amazing combinations!
Here was my choice the Sriracha Beef…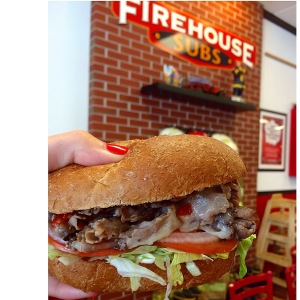 I guess this post is really saying, try something new! Support your local restaurants!
And in Pittsburgh, we are sooooo lucky to have the best!
Enjoy!
Ciao!