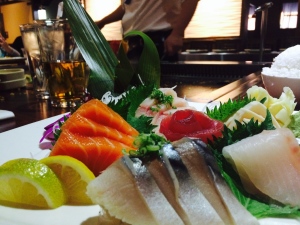 I totally love sushi! Beautiful colorful sushi rolls, the variety of fresh fish, and the artistic presentation most definitely put sushi making into the art category. Having never attempted to making sushi myself, last week I had the opportunity to take a Sushi making class- part of the Art Institute of Pittsburgh's Get Creative program.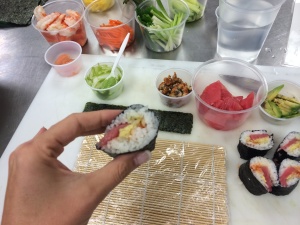 My first roll ever! Ahhh!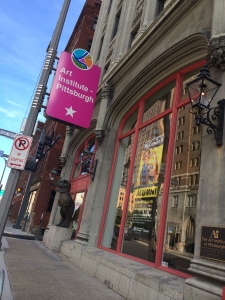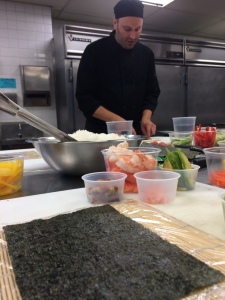 The talented Chef Aaron Hoover led the class by demonstrating and explaining each step. I attended with my food blogger friend Tasha from The Food Tasters Pittsburgh. We started with the sushi, the rice.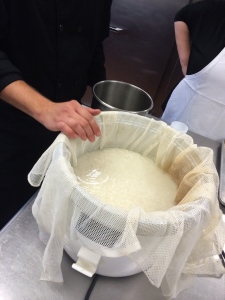 So sushi rice, a Japanese rice, is cooked, then mixed with a heated vinegar- sugar -salt mixture. The mixture is added while the rice is being fanned to cool it down to create a shiny rice.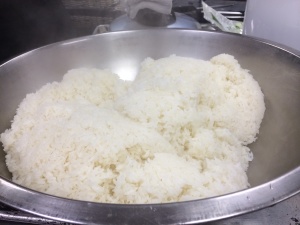 We each had our own stations set-up and prepped with cutting boards, knives, sushi must-haves (pickled ginger, soy sauce, wasabi), and mixing bowls with bright vegetables and fish to add to our sushi rolls.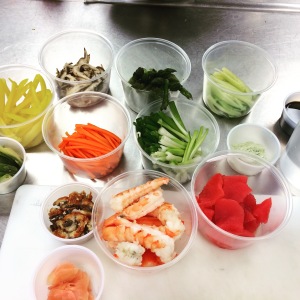 We chopped a few of the vegetables with Chef Aaron's instruction. It's always really cool to see how a pro chef chops a bell pepper. Bonus! You don't even need to pick out the seeds his way. Just chop the sides of the pepper on the indents leaving the top, all of the seeds, and fleshy middle in tact as the waste. Voila! Awesome!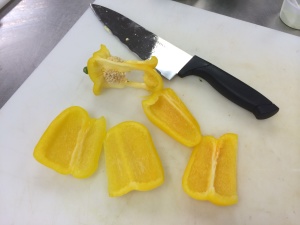 We made various types of sushi, maki, futomaki, temaki, nigiri, and gunkan sushi. A bamboo rolling mat was provided and we got to take it home!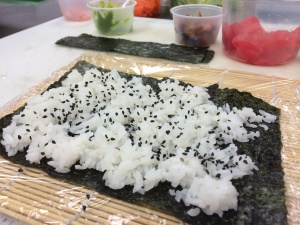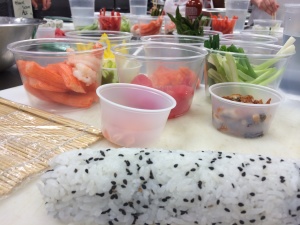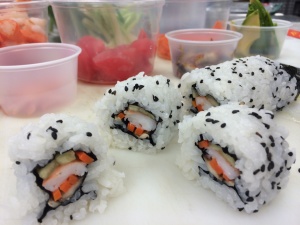 Inside Out Rolls look so beautiful! Especially with the addition of some black sesame seeds.
I know super fancy, right?
Cones – Temaki Sushi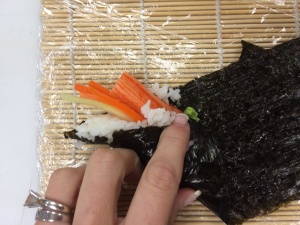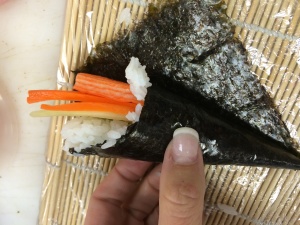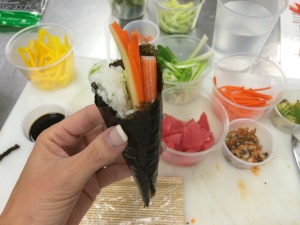 We even learned how to prepare miso soup! By including stories of Japanese culture, explaining Japanese cooking ingredients, and making the sushi class fun, Chef Aaron was a great instructor. I loved this class and can't wait to explore other new genres of cooking! Cajun, Creole, and Chinese to name a few! We ate and took home a ton of sushi, recipes, and instructions!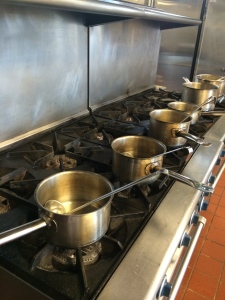 The best part for me…we didn't have to clean up! HA! Just cook and take your sushi home, leaving the mess.
Other offerings include photography, art, and fashion!
Check out The Art Institute of Pittsburgh's Get Creative program!
Does your city offer these "creative" classes? I would love to hear about it!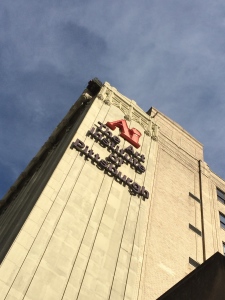 Ciao!
I was invited to attend the Art Institute's Get Creative Sushi Class free of charge.  All thoughts in this article are my own. You know me- If I don't have anything nice to say, I don't say anything at all.