I am my grandma. Lemon dessert obsessed. Of course bright lemon yellow is her favorite color…"the apple doesn't fall too far" is too true. Spring brings it out in me. I crave lemon meringue pie, lemon salad dressings, lemon chicken!
Salads doused in lemon juice are the most refreshing spring/summer salads! I just made a beautiful Greek salad this week!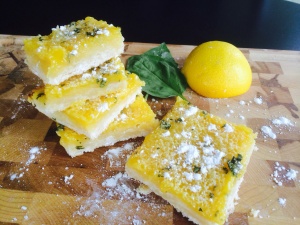 Lemon squares rank pretty high on the refreshing dessert list and are easy to make! My recipe makes a 9X13 pan, just sprinkle some powdered sugar, cut into squares, and enjoy a beautiful, delicious dessert! This time I added finely chopped basil for an element of surprise!
The addition of the basil's green color added a crispness and a pop of color to the plain lemon squares. The flavor is incredible! Super sweet and lemony with a pop of savory! Delish!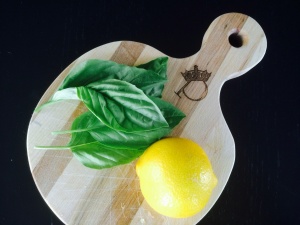 Here is the recipe!
Lemon Basil Squares
(Makes one 9X13 pan)
Ingredients:
Crust
2 sticks of butter, softened
1 cup sugar
2 cups flour
Filling:
4 eggs
1 cup sugar
2 tbsp. flour
1/3 cup fresh squeezed lemon juice
2 1/2 tbsp. basil, finely chopped(1 tbsp. for sprinkling on top)
2 tbsp. Powdered sugar (also for sprinkling on top)
Directions:
Preheat oven to 350 degrees.
Grease and flour 9X13 pan.
In a mixing bowl, combine softened butter, 1 cup sugar, 2 cups flour with a wooden spoon until well mixed.
Press mixture into bottom of a greased 9X13 pan.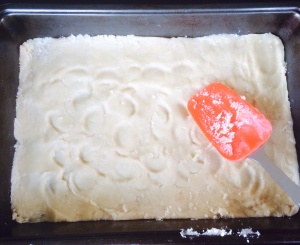 Bake crust for 12-18 minutes until set and golden.
Meanwhile, whisk together filling ingredients.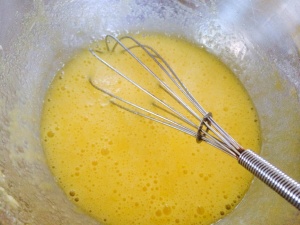 Pour filling over baked base and return to the oven for 18-20 mins.
Let cool.
Sprinkle with remaining chopped basil and powdered sugar.
Enjoy the lemony deliciousness!
Ciao!