Located in the heart of Squirrel Hill's Forbes Ave. business district, Ramen Bar is just what its name suggests, a traditional Asian noodles and broth restaurant. Offering both dine in and take out service, Ramen Bar serves the city's need for an intriguing Japanese -Asian influenced menu using the ramen technique.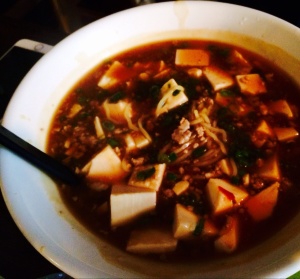 Open now for about two years, Ramen Bar is the first of its kind to arrive in Pittsburgh. The atmosphere is modern Asian with a cool art cartoon of a character wrapped in noodles. With a BYOB policy, you can enjoy your favorite wines, maybe a nice cold Sapporo, corking fee free!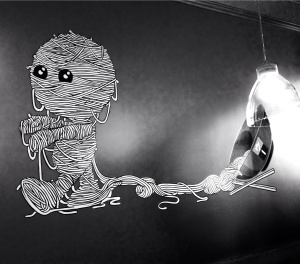 So what is Ramen?
The package you get at the store for 10/$1 that college kids live on for 4 years? Ummmm…no! Ramen Bar's ramen is a much bigger version! The ramen base is a traditional broth. Thick chewy noodles and chunks of vegetables are added. At Ramen Bar you can add an egg or even a wonton to your enormous soup bowl.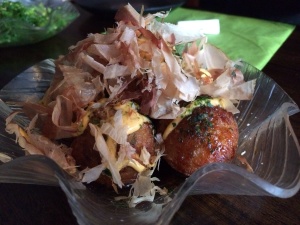 I enjoyed the Takoyaki appetizer ($6.50), a seaweed salad ($5.50), and Kimchi Ramen noodles (9.75).  Takoyaki is round balls of octopus pan fried in a batter. The seaweed salad was amazing!
The ramen alone was a whole meal!! Next time I hope to master eating the Ramen with chopsticks. I made a hilarious attempt!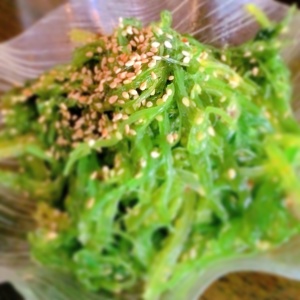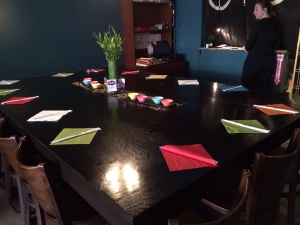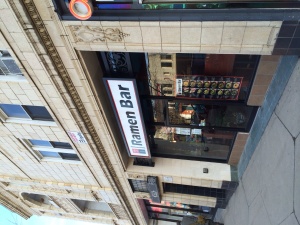 Definitely, a unique date night spot or a great place to catch up with friends! Stop by! You might love it!
Ciao!