Deviled eggs are perfect as an app, finger food, and this time of year, eggs are all the rage!!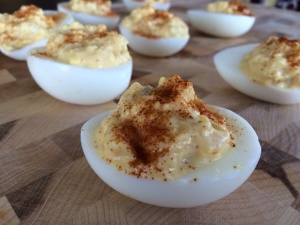 Is the most unhealthy ingredient the mayo? or the yolk?
One egg yolk has 5 grams of fat and 54 calories. Save on 50% of the calories by using nonfat Greek yogurt or nonfat cottage cheese to make up some of the yolk volume.
Obviously use a non-fat mayo or eliminate it all together and use greek yogurt or avocado.
Lets talk taste…Mustard snobs everywhere insist on using a dark mustard such as Grey Poupon in deviled egg recipes when yellow mustard is the perfect option. It has the tang needed to amp up the flavor.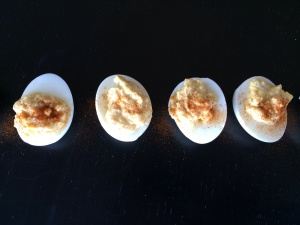 Deliciously Deviled Eggs
(Makes 12 halves)
Ingredients:
6 hard boiled eggs, peeled, halved, and yolks taken out
3 tbsp. light mayo, or greek yogurt
1-2 tbsp. yellow mustard
1 tbsp. sweet relish
1 tsp. paprika – 1/2 in recipe (1/2 tsp. for sprinkling on top)
1/2 tsp. cayenne pepper
Directions:
Mash egg yolks in a small mixing bowl with a fork.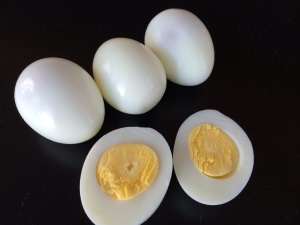 Add mayo or greek yogurt, relish, mustard, paprika, and cayenne pepper and mix well.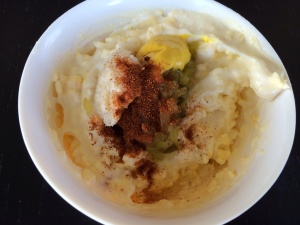 Spoon into the egg white centers, sprinkle with paprika.
Enjoy!
Ciao!