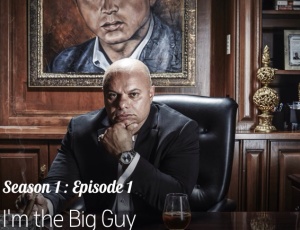 "People think I'm a gangster, but I just do what has to be done."
–Vince Isoldi
For Vince Isoldi, life is about family. Creating a better life than he had, helping those who find themselves in trouble, and cultivating businesses that will help his family flourish for years to come. Sounds like the description of a typical Italian American businessman willing to stop at nothing to provide for those he loves. Unless they cross him…
Well, that is the question- How far does Vince go?
The new A&E series Godfather of Pittsburgh follows Vince, his wife, Carla, and their sons Enzo, Adolfo, and Romeo. While showing their family life and relationships, the series also focuses on Vince's balance with his businesses.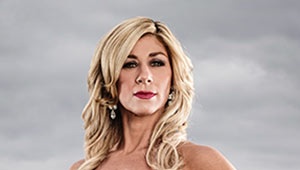 In my recent interview with Carla, she described her family's portrayal in the series as a busy family trying to raise their boys with the knowledge of right and wrong in this chaotic world.
Like a typical Italian American family, the Isoldi family cherishes Sunday dinners! Carla explained that Sundays bring the whole family together. No matter what happened that week with the businesses, Sundays are special. Her most requested dish?
"My meatballs," says Carla. "They are the family favorite. The boys love eating them as an after school snack."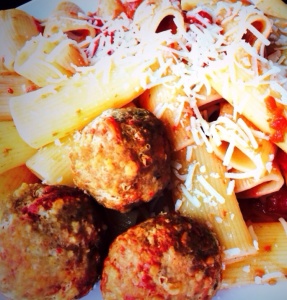 Thank you Carla for sharing your recipe with us!
Isoldi Family Meatballs
Serves 6 prep time 30 mins.
Ingredients:

1 lb. ground chuck meat
1 tsp. salt
1/2 tsp. pepper
1 egg
1/2 cup milk
1/2 tsp. of onion salt
1 slice of white bread broken up into small pieces
1/2 cup of plain breadcrumbs
1/3 cup Parmesan Cheese
1/3 cup Pecorino Romano cheese
1/2 cup vegetab;e oil
Directions:
Combine and hand mix the first 10 ingredients.
Form small meatballs.
Heat 1/2 cup of oil in a skillet.
Place meatballs in the skillet and cover with a lid.
Turn over when bottoms are golden brown.
Cook through.
Salt lightly when cooling and sprinkle with Parmesan
Carla's biggest cooking influence is her father, "Junior" Williams, also feature on the show.  Junior was recently released from prison on racketeering charges.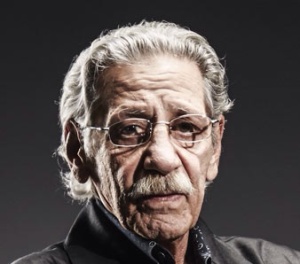 Carla's father was a big game hunter and she would help him prepare the pheasant, deer, elk with lots of marinating techniques and red wine. "Some of the wild game would even have he BBs still in the meat. Being a girl it was hard for me to deal with that," Carla explained.
Carla and Vince's favorite date night spot in Pittsburgh is Il Pizzaiolo. With a second location in Market Square, The Mt. Lebanon Italian eatery owned by Pittsburgh native Ron Molinero, serves traditional Neapolitan pizza, fresh pizza and pasta, fresh fish, and decadent desserts. A perfect date night spot with outdoor seating!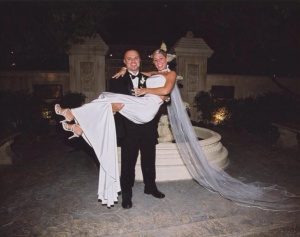 I must say the Isoldi's seem like a normal, busy, successful American family, so is Vince really a gangster?
Watch the eight episode series Godfather of Pittsburgh premiering Monday November 10th at 10pm and find out!
Here is a clip:
Godfather of Pittsburgh
A&E has just posted two of the recipes Carla shared for this interview on the Godfather of Pittsburgh homepage under Exclusives! In addition to the meatball recipe, Romeo's favorite Sunday Dinner Lasagna recipe is also featured!
Enjoy!
Ciao!