Fall is definitely the season of comfort. All we need is good food to warm the belly, a cozy sweater to warm the heart, and a fireplace to warm the toes. My menus start including more creamy potatoes, hot soups, chilis, and of course pasta dishes!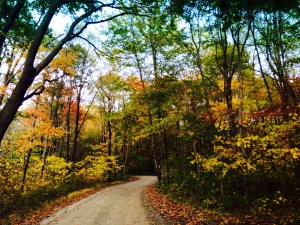 I include seasonal fruits and vegetables like apples, pumpkin, and squash whenever possible in my fall recipes. Dress a plain meatloaf for Fall by adding an apple onion glaze and gravy.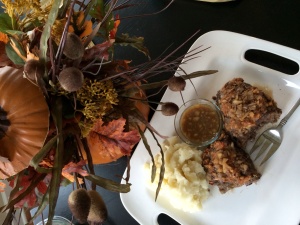 Here is the recipe:
Apple Onion Meatloaf
Ingredients:
1-1/2 lbs. ground beef, veal or meatloaf mixture
1 egg
1/2 cup Panko breadcrumbs
2 cloves garlic, pressed
2 small onions, chopped
1 apple, chopped
1 tbsp. Worchesterschire sauce
1 tbsp. Paprika
Salt and Pepper
Directions:
Preheat oven to 350 degrees.
Spray a loaf pan with Pam.
In a frying pan, add 1 chopped onion, 1 chopped apple, 1 clove garlic pressed and cook on low to medium heat covered until tender.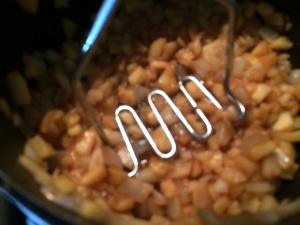 Wash hands well.
Mix 1-1/2lbs. meat, egg, breadcrumbs, 1 chopped onion, 1 garlic cloves pressed, worchesterschire sauce, paprika, salt and pepper with your hands in a mixing bowl.
Form a rounded rectangular loaf with meat and place inside loaf pan.
Spoon 3/4 of the apple onion mixture on top of meatloaf to coat.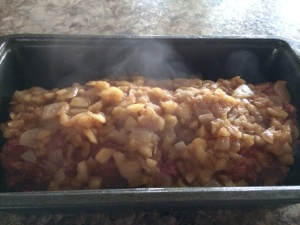 Bake 45minutes or until internal meat temperature reaches 165 degrees and juices run clear when poked.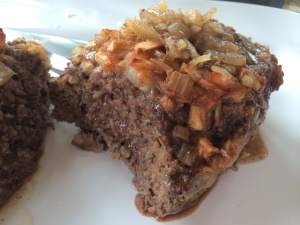 For the gravy:
Add the rest of the apple onion mixture to a small saucepan. Pour the drippings from the meatloaf pan in the pan and bring to a boil.
Thicken with tempered corn starch if necessary.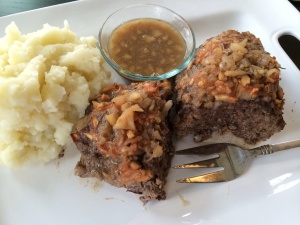 Enjoy this cozy fall dish!
Ciao!