A spinoff of cake pops, cake ball cookies can be dipped in chocolate and truffled or rolled in powdered sugar and donuted. My most recent topping is a light chocolate drizzle and fun Halloween sprinkles! Wilton makes a 6-mix assortment which includes Halloween shapes and colorful sugars!
Cake balls are made by baking a cake, crumbling the cake in a mixing bowl, adding an icing, rolling the mixture into balls, and decorating for any occasion!
Gingerbread Cake Balls #Halloween
makes 24 balls
Ingredients:

2 cups flour
2 tsp. baking soda
1 tsp. ground ginger
1 tsp. ground cloves
1 tsp. cinnamon
1 tsp. salt
1 stick butter,melted
1 cup sugar
2 eggs
1/3 cup brown sugar
1 cup molasses
Preheat oven to 350 degrees.
Sift flour, baking soda, and salt in a bowl and set aside.
Cream butter and sugar in mixer until light and fluffy.
Beat in the eggs one at a time.
Add the brown sugar, molasses, and spices, mixing on low speed.
Slowly add the dry mixture to the wet mixture, mixing well until smooth.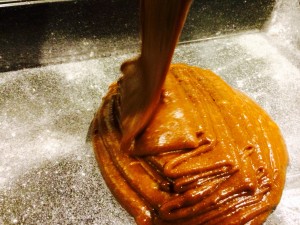 Pour batter into 9X13 pan.
Bake 25-30 minutes and set and a toothpick comes clean.
Mix the icing while the cake cooks.
Glaze Icing
Ingredients:

2 cups confectioners' sugar
2 tbsp. melted butter
2 tbsp. Milk
1/2 tsp. vanilla
Directions:
Add all ingredients and mix until the powdered sugar is moistened.
Beat with an electric mixer until smooth.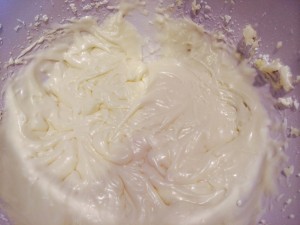 Mix in icing until cake gets doughy.
Roll into 1-1/2 inch balls. (Add a stick before freezing to make cake pops.)
Freeze the cake balls for 2 hours.
(If you do not freeze them, they will be sticky.)
Add a drizzle or dip in chocolate. Finish decorating with your favorite toppings.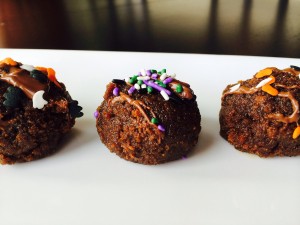 Enjoy!
Ciao!