"The Mac & Gold Truck" sounds like plain old mac and cheese served through a window in a city that bleeds black and gold, right?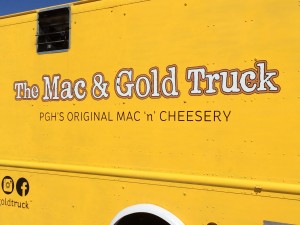 Tim Tassone's Mac & Gold truck is anything but traditional and Pittsburghers can't get enough. What makes Tassone's mac different? Well, everything!
Simple Truck, Simple Idea, with an unexpected twist. When I visited Tim and Athena at a Greentree office park, I never expected a made-to-order fresh mac and cheese for every order. Sounds like a ton of work!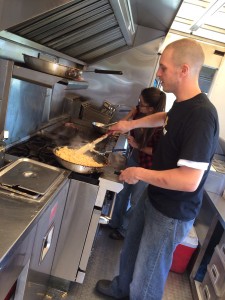 Tassone says it's all in the name of delivering a phenomenal product to his customers with minimal waste, of course.
A mortgage industry casualty turned chef, Tim Tassone entered the food truck boom with an appetite for success and a unique enough menu to acheive it.  The Mac and Gold truck's most popular menu item is the lobster mac. Often requested by event staff and customers, Tassone uses real lobster claw meat and tops it with his signature brown butter breadcrumbs. The creamy, light cheese is a farmer's cheese blend and the succulent bites of lobster keep you searching for more.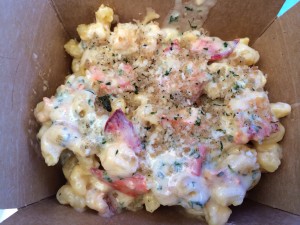 The rosemary garlic fries…incredibly addicting and absolutely necessary. I forgot to take a photo and ate the entire serving in minutes!
Create your own mac with add- ins and toppings! Check out this menu!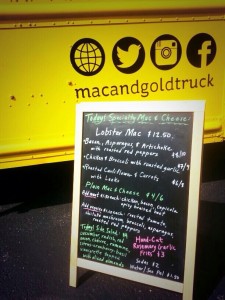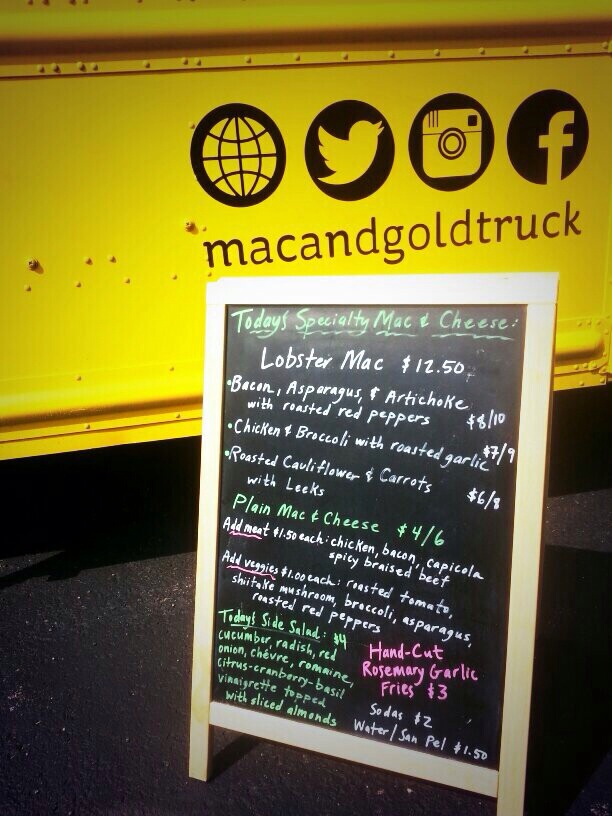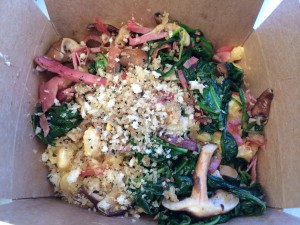 Can we discuss food truck functionality? If you are worried about messy mac and doing a balancing act, you are wrong! Everything is in one perfect box with a lid!
Look for The Mac & Gold Truck! Tell Tim and Athena I sent you!
Enjoy!
Ciao!
@macandgoldtruck