"Leave the gun. Take the cannoli." Peter Clemenza says this to Rocco who just killed Paulie in the 1972 movie The Godfather. A tubular pastry shell filled with a chilled ricotta, mascarpone cheese, or custard filling, the cannoli has been a popular Italian dessert originating in Polermo.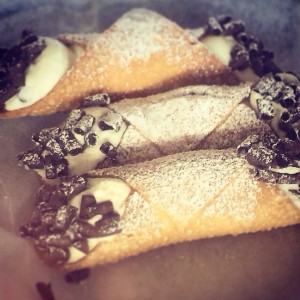 A twist on traditional cannoli, the sweet chilled cannoli filling can be used in other dessert favorites.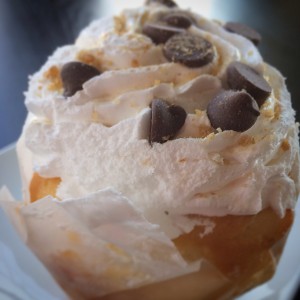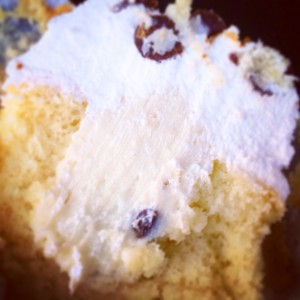 Here is another version of the cannoli dessert:
Cannoli Sandwich Cookies:
(makes 18 whole sandwiches)
Ingredients: Cookies
2 sticks butter, softened
3/4 cup sugar
2 eggs
1/2 cup brown sugar
1 tbsp. Vanilla extract
2 cups All Purpose flour (or substitute 1 cup oat flour and 1 cup All Purpose flour)
2 tbsp. Baking soda
1-1/2 tbsp. Cocoa powder
1 cup semi-sweet chocolate chips
Ingredients: Cannoli Filling
2 cups ricotta cheese
1/2 cup mascarpone cheese
1/4 cup sugar
1 tbsp. Vanilla
2 cups chocolate chips
Directions:
Preheat oven to 350 degrees.
Mix dry ingredients except chocolate chips and set aside.
Using a mixer, cream butter and sugar.
Add eggs and vanilla.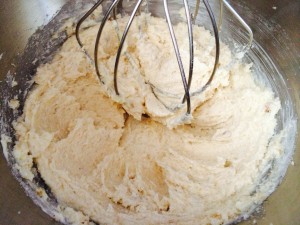 Slowly add dry ingredients mixing on low speed.
Fold in chocolate chips using a spatula.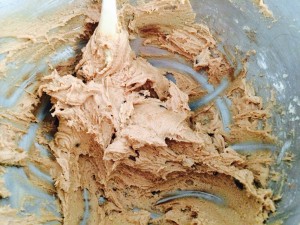 On parchment paper lined cookie sheets drop 1 tbsp. Dough and space 2 inches apart.
Bake for 10 minutes or until cookies are set and darken a bit.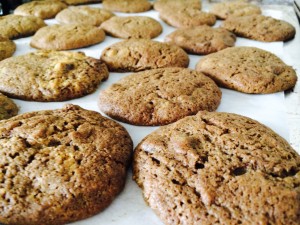 Let the cookies cool on a cooling rack.
Mix all ingredients except chocolate chips for the cannoli filling.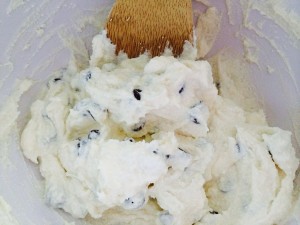 Spoon onto one cookie and top with another to create a sandwich .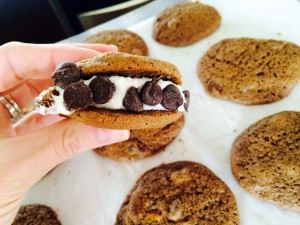 Roll cookies on plate of chocolate chips to coat.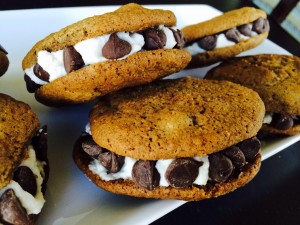 Ciao!