These gondolas are adorable and the perfect colors- red, white, and green!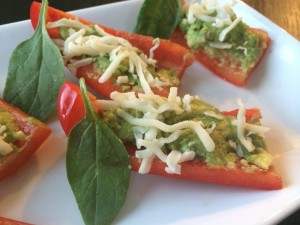 Having a pizza themed party? Wouldn't these be a great veggie side?
Use this snack opportunity to explain the significance of a gondola to the kids! Here is a very brief description…
A gondola is a flat boat with a lifted stern that carries people along the canals in Venice, Italy. The person who rows is called a gondolier.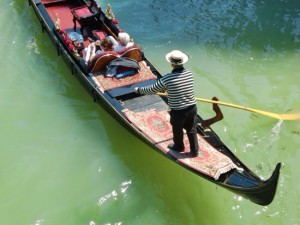 For centuries gondolas were the primary means of transportation in Venice. Today, gondolas are used to give tourists rides along the canals. Lovers kiss under every bridge for good luck in love during the romantic rides.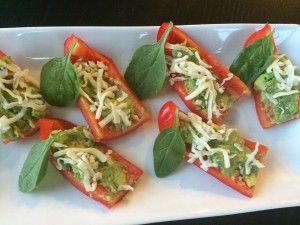 Gondola Veggie Snack:
Ingredients:
1 avocado
1 red pepper
1/4 cup mozzarella cheese
6 spinach leaves
Directions:
Wash and take the seeds out of the pepper.
Slice horizontally in half and then 4 more times to create 6 gondolas.
Cut and scoop out the green avocado. Mix the fresh avocado with a spoon until smooth and spread a layer on each gondola.
Sprinkle with mozzarella cheese, salt and pepper.
Lean a spinach leaf against the gondola as the oar.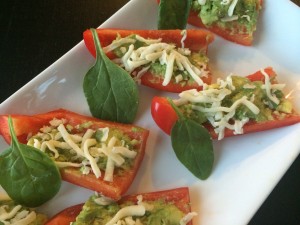 Enjoy!
Ciao!