Why do Pittsburghers love their food trucks? The Pittsburgh Taco Truck's owner James Rich says, "People like the uniqueness and don't expect the quality." As one of the founding fathers of Pittsburgh's food truck boom, James has paved the way for newbie trucks.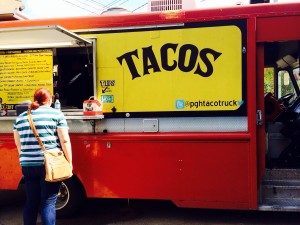 The more trucks the merrier is a resounding theme. One of the results is a monthly gathering called a Food Truck Round Up at North Hills Coffee Buddha. Coffee Buddha owner Mike Witherel says he welcomes the trucks with open arms. The events are great for his business, too! Watch for the next Round Up the last Saturday of the month, October 25th.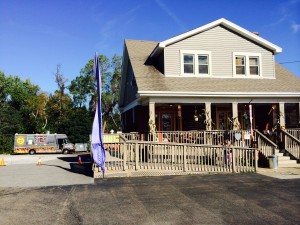 Inspired by the food he ate on board the Burrito Buggy at Ohio University, in Mexico, in Texas, and at various restaurants right here in Pittsburgh, James' menu dives into a truly unique world of tacos.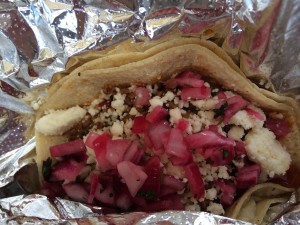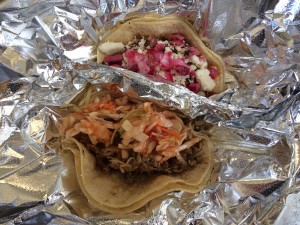 Yes, not your typical chicken or beef tacos. Favorite off menu specials include lobster roll on a baguette and a chorizo burger!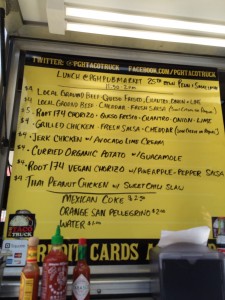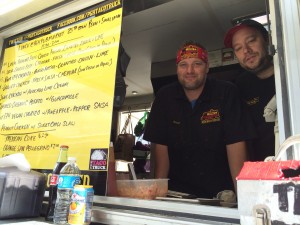 Catch the Pittsburgh Taco Truck for lunch and at events around the Burgh! Tell them I sent you!
Ciao!