"It would be a dream come true if we were allowed downtown. [The Three Rivers Arts Festival] was our favorite event. People were lined up 30 minutes before we started!"- Saucy Mamas Italian Food Truck and Catering
Did you know Pittsburgh food trucks cannot legally serve food to the public downtown? With strict laws regarding parking locations, amount of time serving, and hours of operation, Pittsburgh food trucks are in a constant struggle to get in front of their customers. According to
www.pghmobilefood.com, some of the current laws are driven by distance from downtown restaurants. Would the customers buying a Bar-B-Cone or a chicken panini on the street be the same customers doing lunch in one of Pittsburgh's finest?
Head over to Pgh Mobile Food's website and read the information, fill out the petition to change the laws governing our fabulous food trucks.
Enjoy my next stop! The Pittsburgh Food Truck series continues with even more unique, awesome food served through a window on a truck!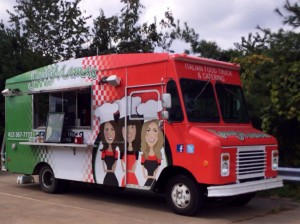 Paninis, meatballs, and Italian sausage, all of the authentic homemade Italian favorites you wish for, cooked and served by the authentic, saucy mamas you expect!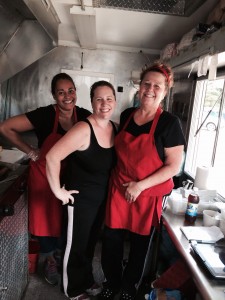 Saucy Mamas Diane Forrester, Megan Coleman, and Brittany Newton opened their food truck for business in February with Steel City work ethic, a lot of sweat -a food truck in the summertime is hot!- love, and hope that people would enjoy their food.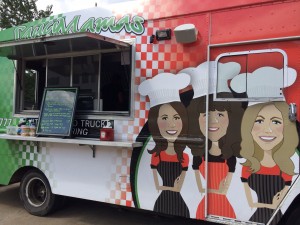 As I chatted with a few customers in the Saucy Mamas lunch line at a Wexford office building, they were expecting average Italian food and were blown away by the delicious, homemade menu items.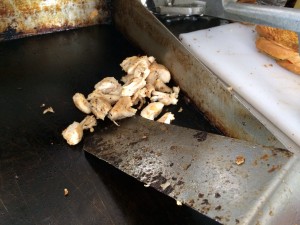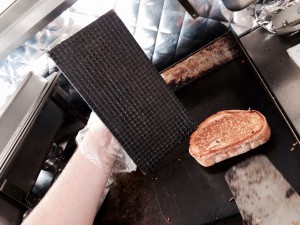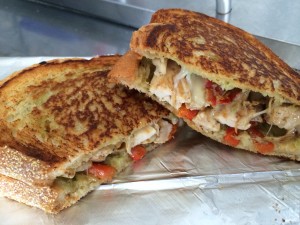 Flattered by the compliments and praise, Megan told me a great customer story, "One customer bought a tray [of the five cheese meaty lasagna] for his mother's birthday and called the next day to say it was the best he and his family had ever had." The saucy mamas are so humbled and grateful for the feedback…they better get used to it!
The meatballs, wow! Without giving up their secret meatball recipe, the saucy mamas did tell me their balls are baked and loaded with garlic and herbs. The secret to keeping them moist? Parmesan cheese. Topped with the Saucy Mamas' marinara and fresh grated parm, Yum!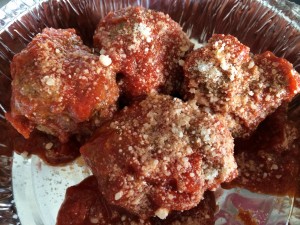 The Saucy Mamas are just getting started. I can't wait to see what they come up with next! Brace yourselves for their fall menu! Hearty soups and cheesy lasagna will be new for fall!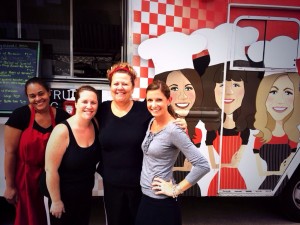 Entertaining for the upcoming holiday season? How about a tray of Saucy Mamas meatballs? Or lasagna? Reasonably priced and Homemade- these meatballs are not coming out of a freezer!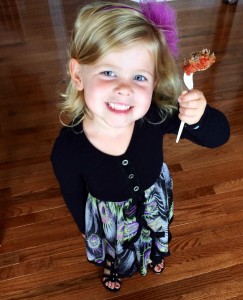 Ciao!
Saucy Mamas Italian Food Truck and Catering
Saucymamaspgh@gmail.com
412-367-7777