Many of you are asking me for gluten free recipes and substitutions. Chickpea Flour is my newest gluten free favorite! With an earthy, sweet taste, this gluten free flour creates delicious pizza dough, muffins, cakes and sweet potato falafel balls!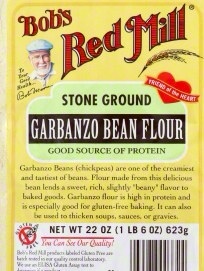 Chickpea flour gets sticky. Be sure to wet hands before trying to mold it and grease your baking vessels well before baking. It will stick!
Supercharged Sweet Potato Balls
Ingredients:
3 sweet potatoes, peeled (see directions)
1/2 cup kale, finely chopped
1 clove garlic, finely chopped
3/4 cup chickpea flour
1 tbsp. Cumin
1 tbsp. Brown sugar
Salt/pepper
1 tbsp. Chia seeds
1 tbsp. Sesame seeds
Directions:
(Long method, shorter method, shortest method.) Bake peeled sweet potatoes for 1 hour at 400 degrees and mash or microwave peeled potatoes 10-12 minutes and mash or mash drained potatoes from the can.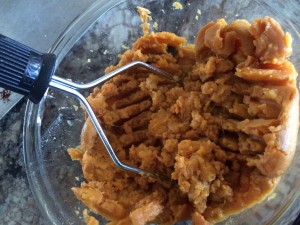 Preheat oven to 400 degrees.
Mix in kale, flour, garlic, cumin, salt and pepper.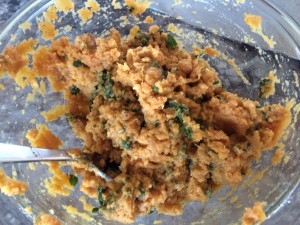 Wet hands and roll mixture into 1 inch balls.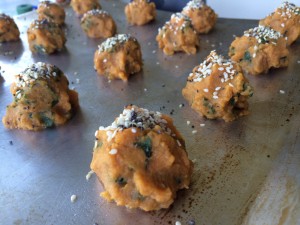 Sprinkle on chia seeds and sesame seeds.
Spray baking sheet with Pam.
Bake for 12-15 minutes at 450 degrees or until the sweet potato firms.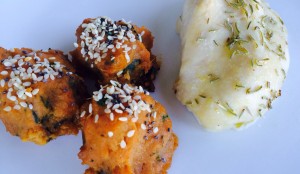 Enjoy!
Ciao!