Why are we scared of fish? Is it our lack of fish knowledge? Our ability to overcook fish EVERY TIME!? (Yep, this was me!)
Meet Henry Dewey, co-founder of Pittsburgh's hip fish market/restaurant Penn Avenue Fish Company! Pittsburgh is lucky to have Henry and his team of fish mongers!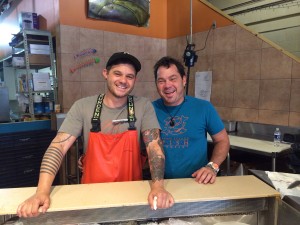 Henry explained that everyone needs a knowledgeable fish monger to navigate them through the fish buying ocean. "Find someone you can trust," Dewey says, "and build a loyal relationship." That way, there is no question about the origination or freshness of the fish.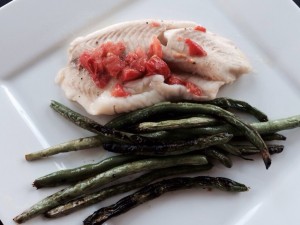 Grilled Foil Packet Tilapia
Ingredients:
1lb 8oz.-or 6 count tilapia fillets (thawed if fresh frozen)
1 large tomato chopped
2 cloves of garlic, roasted (foil packet on grill for 3- 5 mins. during grill heat up) and finely chopped
4 tbsp. olive oil
6 very small, thin pats of butter
Freshly grated parmesan
Course salt/pepper
Directions:
Heat grill to medium heat 300-350 degrees.
Place tilapia fillets on 6 aluminum foil sheets large enough to fold and seal.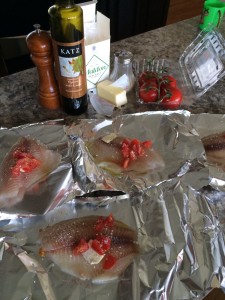 Top each fillet with 1/2 olive oil, 1 small pat of butter, 1/6 chopped tomatoes, 1/6 roasted garlic,a shake of freshly grated parmesan, salt and pepper.
Fold foil to seal packets.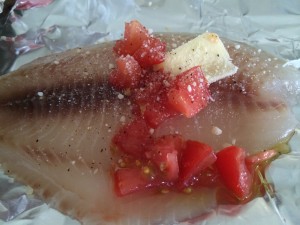 Place packets on the grill for 5-7 minutes or until the fish flakes and turns white, losing its translucency. (I guess that's a word! Ha!)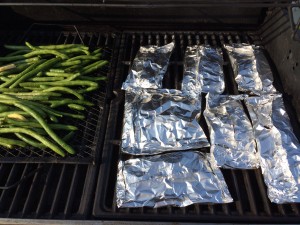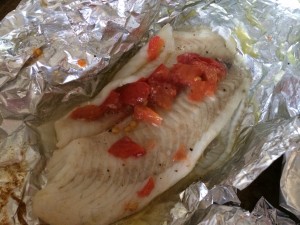 Spicy Grilled Green Beans
Mix one pound of fresh green beans with 2 tbsp. olive oil, 1 tbsp. Dijon mustard, and 1 tbsp. Sriracha in a Ziploc bag.
Coat the beans in the bag.
Place beans evenly on your grill's vegetable grate or foil.
Cook for 5 -7mins. or until cooked and hot, but still crunchy.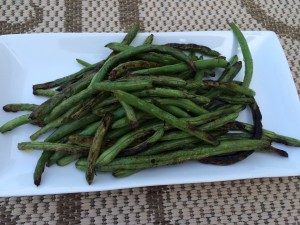 Enjoy!
Ciao!
Stop in and try the fish tacos! The kids and I think they are the best in the Burgh!
http://pennavefishcompany.com/home_strip.html
2208 Penn Ave. in the Strip!