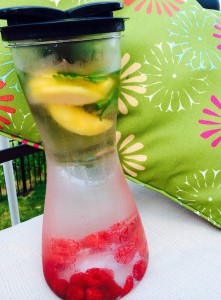 Fruit and vegetable infused water hydrates in the heat while adding a flavor burst. Water is essential, but so so boring!! Why not jazz it up? As a healthy alternative to sugary drinks, fruit and veggie infused water has found itself at the top of diet plans and cleanses. It's sexy, it's "in." Well, for right now!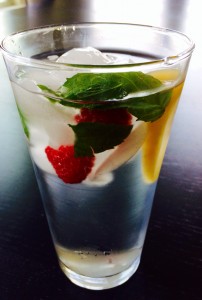 With combinations like carrot-ginger and pear-cucumber-mint, anything goes! Try different flavor combinations or do what I did and use what you have in the refrigerator!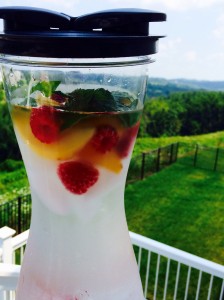 Here is the recipe:
Peach Raspberry Mint Infused Water
Ingredients:
2 quarts of water
3 peaches sliced
1/2 cup of raspberries
1/4 cup mint
Directions:
Chill for at least 8 hours!
Enjoy! Experiment! Please share your favorite flavor combinations!
Ciao!