We have been obsessed with s'mores this summer. We don't camp, yet (gulp) and we don't have a fire pit at home, so I have tried to incorporate the summer favorite without the traditional sticks and campfire.
It all started with s'mores pudding shots for a party…
Via MyBakingAddiction.
Recipe:
s'mores pudding shots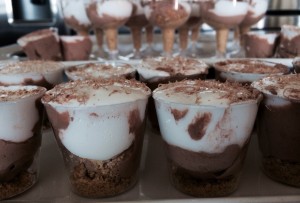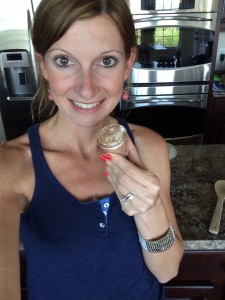 S'mores Pudding Shot Cups
Use margarita glasses or plastic dessert cups to recreate the pudding shots.
Grate chocolate on top for elegance.
Layer the ingredients for a mini trifle look.
The kids wanted real s'mores. So, we made the best s'mores…in the toaster oven!!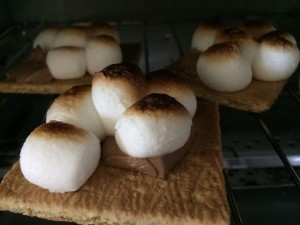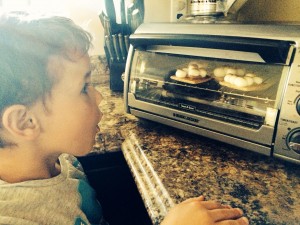 Then we tried s'mores for breakfast! S'mores Oatmeal!
Here is the blog post and my recipe:
S'Mores Oatmeal For A Healthy Breakfast?? Use Oatmeal And Chia Seeds To Curb The 11AM Binge!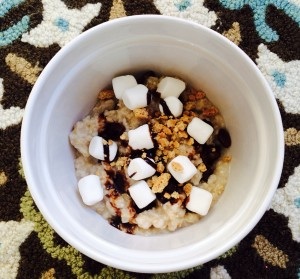 For a Fourth of July party, I was asked to bring a dessert! So I made a S'mores Trifle using the pudding shot recipe. Yes, it contained alcohol. It was a party!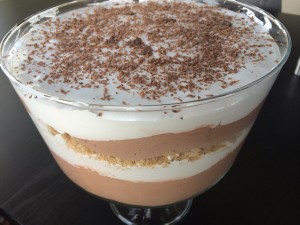 There is still time left this summer for s'mores! Do you have a favorite recipe? Please, share!
Ciao!