Try saying that one five times fast! My foodie friend @NickyDCooks is responsible for my dinner tonight! She made zucchini blossoms for dinner and her action photos on twitter got me in the mood! I had to make some form of fried zucchini!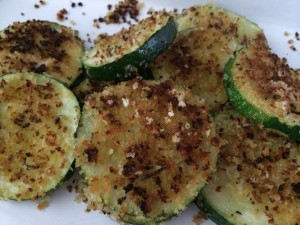 Parmesan Pecorino Panko Pan Zucchini
Ingredients:
2 zucchini, sliced 1/4 inch thick rounds
1-1/2 cup Panko breadcrumbs
2 tbsp. fresh rosemary, chopped
2 tbsp. Parmesan cheese
2 tbsp. Pecorino Romano cheese
Salt/ pepper
1/4 cup olive oil
Directions:
Slice zucchini into 1/4 inch thick rounds.
Set up an olive oil plate to dip zucchini.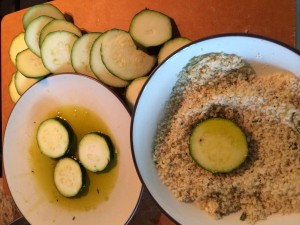 Mix the Panko breadcrumbs with chopped rosemary, freshly grated Parmesan and Pecorino Romano cheese, salt and pepper.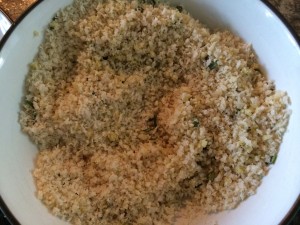 Set up breadcrumb bowl.
Dip zucchini slices and flip in olive oil to coat.
Dip zucchini slices in Panko breadcrumb mixture and flip to cover both sides.
Heat your biggest pan on medium heat.
Add coated zucchini rounds to the pan, flipping when golden brown.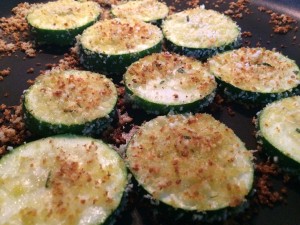 Crunchy, zingy, delicious! Enjoy!
Ciao!