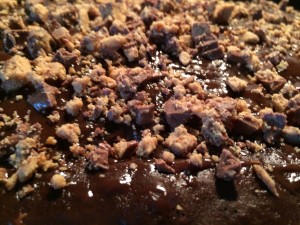 Our 7 year anniversary happened to be on a Monday this year …bummer!! I wore my wedding dress first thing in the morning and had a tea party with "wedding doll" my Bella.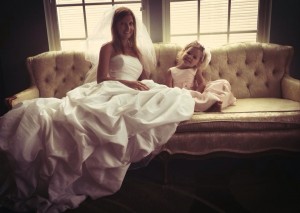 I wear my wedding dress every anniversary! #1 to feel like a princess AGAIN and #2 to make sure it fits! Ha! I don't see the point in preserving the dress in a box!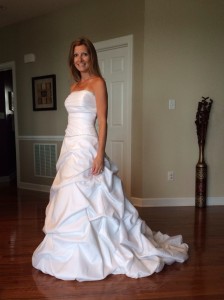 Kevin had an evening work meeting, so instead of a special dinner, I created a special dessert we could enjoy at home!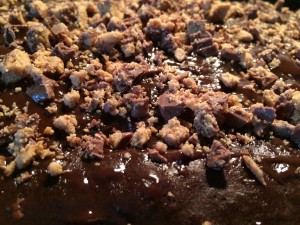 Death By Chocolate Peanut Butter Lava Cake
Ingredients:Cake
1 box Betty Crocker dark chocolate cake
3 eggs
1/3 cup oil
1 cup water
1/4 cup chia seeds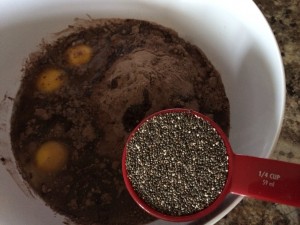 Ingredients: Lava Filling/icing
1 cup chocolate chips
1 cup peanut butter
1/2 cup mini marshmallows
2 tbsp. coconut milk
1 sleeve king Reese's peanut butter cups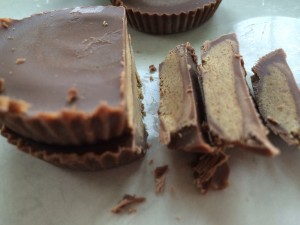 Directions:
Preheat oven 350 degrees.
Grease and flour cake pan.
Blend cake as directed by box.
Bake cake for 25-30mins. or until toothpick test is clean.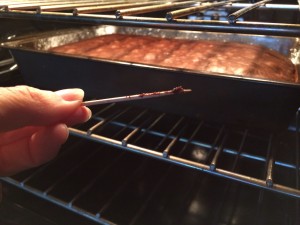 Meanwhile, melt lava ingredients in a small saucepan on low heat, stirring continuously until melted evenly.
Take the handle of a wooden spoon and make holes 1-1/2inch deep and 2 inches apart in cake.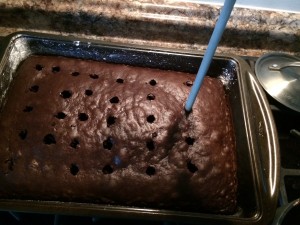 Pour lava mixture in holes until full.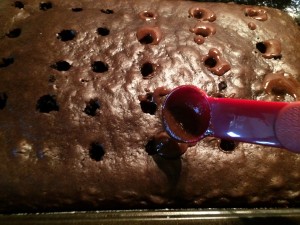 Spread leftover lava mixture for icing.
Top with chopped peanut butter cups.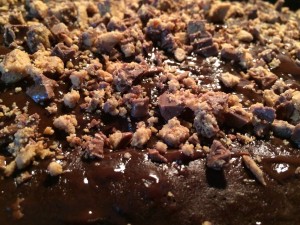 Serve warm!
Enjoy!
Ciao!