I am always looking for healthy, delicious, easy snacks for my family! Lots of chia seeds, kale, Greek yogurt, sweet potatoes…Anything that is really healthy and tastes great! We are not into the hold-your-nose-and-drink bitter green juices!!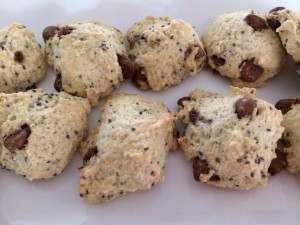 Here is a great healthy snack recipe! Definitely not a chewy gooey, rich chocolate chip cookie recipe. Kid and mommy approved! Packed with chia seeds, fiber and a bonus, they are gluten free!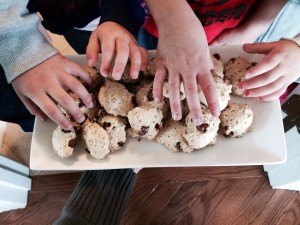 Super Chocolate Chip Snack Cookies
Recipe makes 24
Ingredients:
1-1/2 cups oat flour
1/2 tsp. baking powder
1/2 tsp. baking soda
1/2 cup sugar
1/3 cup chocolate chips
2 tbsp. chia seeds
1/4 cup Greek yogurt
1/2 cup Almond milk
Directions:
Preheat oven to 375 degrees.
Mix all dry ingredients, except chocolate chips, in a mixing bowl.
Add Greek yogurt and mix well.
Add Almond milk little by little and mix thoroughly with each addition until a dough forms.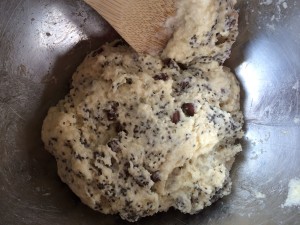 Stir in chocolate chips.
Scoop tablespoon-sized scoops onto a parchment paper lined cookie sheet.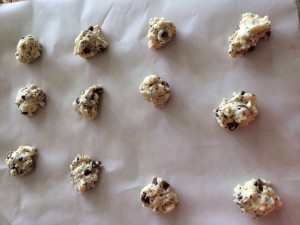 Bake for 12 mins.turning cookie sheet at 6 mins. for even baking.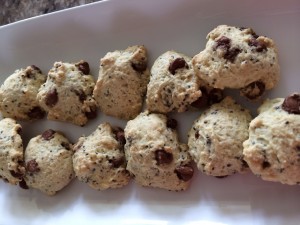 Enjoy!
Ciao!