Nothing beats grilling outside in the warm air! Yay, it's that time of year again!! I have been grilling for the past few weeks and trying new Spring side dishes!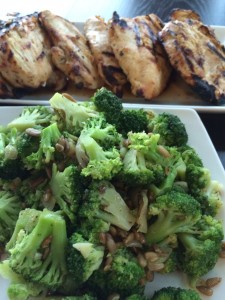 Have you ever tried cooking with sunflower seeds? Like pine nuts, sunflower seeds have incredible health benefits! They are a great source of vitamins, minerals and antioxidants!
Here is one of my family's favorites!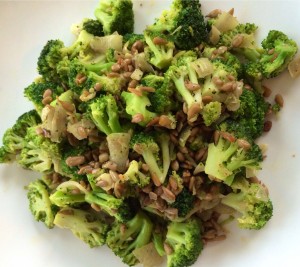 Sautéed Broccoli with Sunflower Seeds
Ingredients:
1 lb. broccoli, peeled and chopped
2 tbsp. olive oil
2 garlic cloves pressed
1 small onion chopped
1/4 cup raw, shelled sunflower seeds
Salt and pepper
Directions:
Warm oil over low/medium heat.
Add garlic and stir. Be careful not to burn! No brown!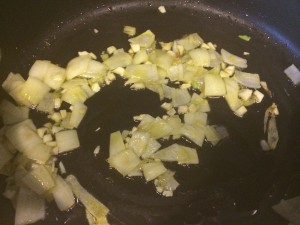 Add onions and cook until tender.
Add broccoli and sunflower seed.
Mix well to coat all.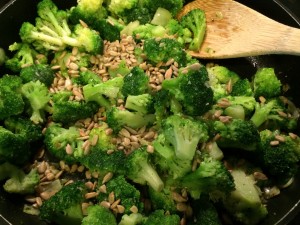 Add sunflower seeds salt and pepper to taste and mix well again.
Let it cook 10 minutes or until broccoli is hot but crisp!
Serve with your favorite grilled entree! Enjoy!
Ciao!